The options market may seem to have an overwhelming amount of numbers and ratios at first. But today we're going to make this far less intimidating.
We're going to show you the single number that matters more than any other in options trading.
Our last post on trading options involved the "Greeks." These are parameters that help traders determine which options trade is best for their particular strategy.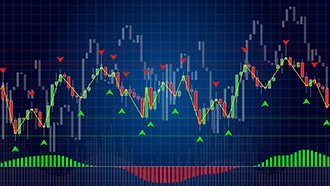 They are labeled with Greek letters - delta, gamma, theta, and vega - that describe how fast an options contract is likely to move over time. And they change as the underlying stock moves, or as volatility changes.
They're important, to a degree. But there is one factor that is even more important for efficient execution of any strategy.
Liquidity.
Liquidity tells us how easy it is to buy or sell an asset without affecting its price. The more liquid an asset is, the greater number of shares or contracts you can buy or sell without worrying about getting your order filled.
7-Day Cash Course: With the secrets in this video series, you could potentially start collecting anywhere from $1,190, $1,313, and even $2,830 in consistent income - each and every week. And it can be yours for only $1...
Illiquid markets have wide bid-ask spreads, so the price you expect to pay may not be the price available in the market. And, of course, that can become an even greater problem when you try to sell.
Illiquid markets also cannot absorb large orders, because there are not enough traders on the other side. In other words, if you want to sell 1,000 shares of a stock, there may not be enough buyers to buy them all. The price you get will have to be lower to attract more buyers.
You see, even though you might not have 1,000 shares of a stock for sale yourself, the sum of shares of all sellers could easily be greater than demand. This is especially critical when some sort of bad news comes out and a lot of people want to sell in a hurry.
How Do We Measure Liquidity?