Over the last decade, 11 states have legalized marijuana. That's created a $10.4 billion industry. And it's minted millionaires overnight.
But there are billions more up for grabs. And one of our best cannabis company stocks could create the next class of millionaires.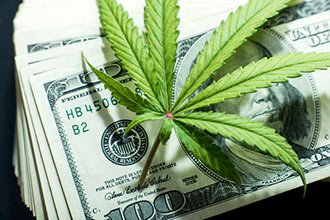 Meticulous Research says the global cannabis market is projected to grow by 28.3% over the next six years.
That's a $75.6 billion market by 2025.
But there are hundreds of cannabis stocks out there. And most of them don't have strong financials. It can be difficult to find a winner right now.
That's why we rely on a secret weapon: the Money Morning Stock VQScore™ system.
The proprietary VQScore system evaluates stocks based on their real profit potential. A higher score means greater profit potential.
THREE STOCKS: Any one of these cannabis companies could potentially deliver a 1,000% windfall. Click here to learn more...
Most cannabis stocks don't currently have the strong underlying financials to generate a high VQScore. But our system has recently identified a cannabis company stock poised to skyrocket.
In fact, it has our highest VQScore of 4.9. That means it's almost certain to ride the market growth from future cannabis legalization.
This is also the highest VQScore of any cannabis company stock we've ever seen.
And it's trading at a huge bargain right now...
This Cannabis Company Stock Is Sitting Right Under Wall Street's Nose