Over the last 10 years, 11 U.S. states have fully legalized cannabis. During that time, cannabis has become a $10.4 billion industry.
Since December 2018, CBD has grown to account for $591 million of that $10.4 billion, according to Business Journal.
The CBD market is still very young. Legal marijuana has already created a new wave of millionaires, but with the recent legalization of CBD, there are even more opportunities to get in early on this ballooning industry.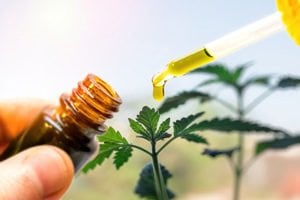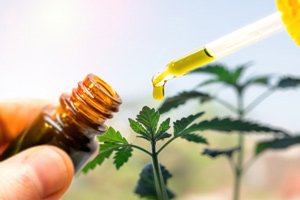 In fact, CBD has billions more to give to investors. And the best CBD penny stocks could hand you life-changing windfalls.
Brightfield Group says the CBD market is forecast to increase by 3,623% to $22 billion. And it's exactly why we're all in on CBD, even with the most recent hiccup in the market following controversy over black-market, homemade, THC-based vape oils.
THREE STOCKS: Any one of these cannabis companies could potentially deliver a 1,000% windfall. Click here to learn more...
You see, this issue is unrelated to legitimate marijuana and CBD businesses. And that's exactly why we're confident the best CBD penny stocks to watch now could continue to grow well into the future.
Check out our three best CBD penny stocks to watch now below - and what's driving them to stand out above the rest.
The Best CBD Penny Stocks to Watch Now, No. 3: CV Sciences
Our third best CBD penny stock to watch now is CV Sciences Inc. (OTCMKTS: CVSI).
CV Sciences is a CBD pharmaceutical company in Las Vegas with a ton of potential.
In early 2019, CV Sciences launched is PlusCBD oil product. By the end of March, it was available in over 3,300 stores. That's a 48% jump in availability since December 2018.
Similar to other CBD firms, CV Sciences has benefitted greatly from the 2018 Farm Bill.
In fact, this CBD penny stock's revenue rocketed to $48 million in 2018. And its net income was over $10 million.
Plus, it continues to grow. In the first half of 2019, it's already made over $30 million in revenue. And its net income was $1.23 million. So, CV Sciences is a CBD penny stock that's profiting as it expands.
This CBD penny stock currently trades for $1.80 per share, but over the next year, it's forecast to grow 344.4% to $8 per share.
The Best CBD Penny Stocks to Watch Now, No. 2: Elixinol Global
Our second top CBD penny stock is Elixinol Global Ltd. (OTCMKTS: ELLXF).
Elixinol is an Australia-based CBD company, but it dabbles in everything from medical marijuana to marijuana supplements and food.
Elixinol is one of the best CBD penny stocks for two reasons.
First, it manufactures and sells CBD all over North America, Europe, and Asia.
Secondly, Elixinol has a big hemp-based food business in its home country of Australia. And it's created hemp- and cannabis-based food for over a decade.
Plus, Elixinol continues to expand its operations. Just this year, it expanded its Colorado facility by 20,700 square feet. So, in this location alone, Elixinol can produce 24,000 bottles of CBD every day. And GlobeNewswire says that's more than double its previous production.
And Elixinol isn't stopping there. This year, it raised $50 million from investors. With this funding, it bought another 23,000 square feet of land.
Between 2017 and 2019, Elixinol's sales rocketed 121% to $26 million. On top of that, its net income was $500,000.
For a CBD penny stock, profitability is fairly uncommon. And that's why Elixinol is a CBD penny stock to watch now.
Right now, this CBD penny stock trades for $1.33 per share. And it's expected to soar even higher to $6.06 per share. That's a potential 357% upside over the next 12 months.
But our top CBD penny stock could soar even higher. In fact, it could go as high as 393% over the next 12 months...
The Top CBD Penny Stock to Watch Now
[mmpazkzone name="in-story" network="9794" site="307044" id="137008" type="4"]Our best CBD penny stock to watch now is MedMen Enterprises Inc. (OTCMKTS: MMNFF).
MedMen is a U.S.-based CBD company with several CBD products. It has CBD edibles, extracts, vape oils, topical oils, and more.
And this CBD penny stock made our list because it's making over $64 million with just 37 stores.
And it continues to grow. Right now, MedMen has more than 1,000 employees. And it has plans to expand throughout California, Nevada, Arizona, Florida, and New York.
But MedMen is doing more than expanding its stores. In early 2019, it bought PharmaCann for $680 million. That's one of the biggest deals in CBD history.
This buyout gave MedMen 84 retail locations in over 12 states along with operational licenses.
On top of that, MedMen bought an Arizona cannabis company for $34 million and an Illinois dispensary for an undisclosed sum.
With its big buyouts, MedMen's losses were $112 million with revenue of $40 million in 2018.
While that loss isn't exciting, the company's insane growth is. In fact, from 2017 to 2018, it soared by 1,400%. But even now, its revenue has grown 302% over the last 12 months.
By 2020, some analysts expect its revenue to rocket even higher to $471.8 million. That's another 447% growth.
This growth rate could make MedMen profitable in just a few years. So, investors that buy this CBD penny stock now could see insane gains.
This CBD penny stock currently trades for $1.41 per share. But with a high price target of $7, it could grow as much as 393% over the next 12 months...
America's 1% Are Converging on the Next "Gold Rush"
The Fortune 500, big investment firms, and the Wall Street elite are all pouring billions into a new agribusiness market.
It's an investment strategy that's already worked for them before - for example...
Vanguard, Credit Suisse, and RBC were behind an IPO in this industry that shot up 659% in under one year...
Deutsche Bank and UBS were behind the scenes of a 641% windfall...
And Goldman Sachs, Black Rock, and Morgan Stanley lined their pockets with a whopping 3,813% profit...
But the biggest gains are yet to come. As medical research in this area trucks on, this could become a $1 trillion global industry. Individual investors could become millionaires practically overnight.
I know the numbers are big, but the research backs it up.
What's more, we've picked three stocks in this industry with the biggest upside potential.
Just click here to see for yourself...