Startup investing can be intimidating from the outset. It can even seem totally inaccessible if you're not Mark Cuban or some Silicon Valley elite.
Except it's not. And it doesn't have to be scary, either.
Angel investors come in all shapes and sizes. But they all follow these rules to guide their decision-making. And you can, too.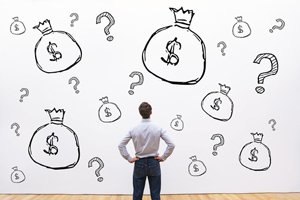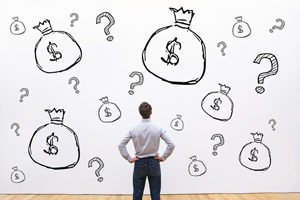 Congress made becoming a startup investor easier and more accessible than ever back in 2012.
That was when the U.S. House of Representatives passed the Jumpstart Our Business Startups (JOBS) Act to ease regulations on startups. The law made it possible for individual investors to fund businesses pre-IPO in smaller amounts.
Now, you don't have to spend millions or even thousands on a startup investment. In fact, we'll show you how to begin with just $50.
History in the Making: Capitol Hill has opened doors to the pre-IPO market – now, every American has access to the trend that put airplanes in the sky and light bulbs in every home… [Read the full story.]
This is great news for investors of all types. The opportunity to invest in a company pre-IPO can yield significantly higher profits than just holding a publicly-traded stock.
Early investors in Amazon.com Inc. (NASDAQ: AMZN) saw profits as high as $17,000,000% when their $50,000 investments turned into $8.5 billion each.
Had they invested in AMZN at IPO, they'd have turned $18 into $1,736.43. That's not exactly pocket change, but not nearly what pre-IPO investors made.
That's what makes angel investing so attractive. But today, you don't even need the $50,000 to start. We're going to show you how to start with just $50.
Here are the steps to making good startup investing decisions.
Startup Investing 101: Be Open to Possibility
In the early 1970s, Nike Inc. (NYSE: NKE) was not as well-known as it is today. The company was not yet publicly traded, and it had just changed its name from Blue Ribbon Sports in 1971.
Nike wanted to offer Spencer Haywood, 1968 Olympic gold medalist, an endorsement deal. Haywood had a choice between $100,000 and a 10% stake in Nike.
His agent advised him to take the $100,000.
Since then, Nike has grown to $116.8 billion market cap. That 10% stake today is worth $11.7 billion.
Of course, hindsight is 20/20. Spencer Haywood's agent did what most other agents would have done. Less was known about the sport of basketball in those days – and equity, for that matter. They didn't know Nike would grow to dominate the sports world.
Unknowns produce fears.
Imagine if Nike was a losing investment. What if they'd gone bankrupt in 10 years? Haywood would have nothing to show for his endorsement.
Those are frightening prospects. With his limited knowledge, the agent chose the lower-risk alternative, what he thought best for his client.
And it kept Haywood from becoming a billionaire.
But it's a good lesson for startup investors in being open to possibility.
It's important for an angel investor to step into the role boldly. Follow your curiosity, do a little more research, and see if a company actually might have upside to offer.
But also…
Startup Investing 101: Do Your Research
After opening yourself to the pre-IPO world and embracing a realm of infinite possibility, you're going to have to pick the right investments.
Startup investing requires your whole brain. You might have to crunch figures to determine the probability of a company dominating its market.
It's important for you to do this with a number of companies if you want to maximize your chances investing in startups.
Having multiple prospects reduces the risk of losing everything by putting your eggs in a single basket. Select a few companies and study them inside and out so you'll know what you're really getting into.
Depending on the scale of your investment, you might not have to do this independently.
In fact, there's plenty of help out there…
Before Startup Investing: Connect with Insiders
Angel investors sometimes find venture firms to partner with on the ground floor. The venture firm will be enticed to commit if it sees promise in the startup.
Because it's a larger company, it can provide more funding and reliable research to help ensure the startup is a success.
Of course, large hedge and venture funds can get a CEO's attention in ways that you and I can't. But that shouldn't stop you from getting an insider's perspective.
One of the best ways to gain knowledge about your investments is through an angel investing network.
As part of the Angels and Entrepreneurs Network, you can exchange information with other Members about a startup.
You'll also have an opportunity to reach the CEO of the company.
In fact, one week after you've received all the information on a startup, we're going to put the founders through a Hot Seat Session.
You can be an angel investor in no time. All you need to do is click right here.
Follow Money Morning on Facebook and Twitter.
Join the conversation. Click here to jump to comments…
About the Author
Mike Stenger, Associate Editor for Money Morning at Money Map Press, graduated from the Perdue School of Business at Salisbury University. He has combined his degree in Economics with an interest in emerging technologies by finding where tech and finance overlap. Today, he studies the cybersecurity sector, AI, streaming, and the Cloud.