With 2019's market uncertainty, it pays to look at penny stocks. In fact, our pick for one of the top penny stocks to buy now could soar 393%.
This level of uncertainty is no joke. With major global issues like the trade war, Brexit, and hostilities heating up in the Middle East, some analysts have a grim outlook on what's to come.
But this kind of market can potentially make double- or triple-digit gains for penny stock investors. In fact, penny stocks offer the kind of upside you won't find in bigger stocks right now.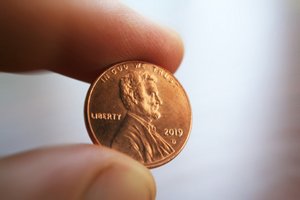 The low prices of penny stocks can translate into large gains when there are small moves in the share prices. So, there is a greater chance that investors can achieve market-beating gains.
To find the best penny stocks to buy now, we have put the Money Morning Stock VQScore™ to work. This proprietary system allows us to find the stocks that have the greatest chance for breakout gains.
If You Aren't Investing in Startups, you could be leaving millions on the table. Those who bought Amazon from the jump saw profits as high as 14,000,000%. Sounds too good to be true, we know. Click here to see the proof…
Plus, it's found one of the top penny stocks that could rocket 393%. And we'll show you this stock in just a minute.
But first, it's important to know penny stocks are risky investments. And before you jump into this market, read our quick tips for penny stock investing.
Once you understand penny stocks, their risks, and their benefits, you'll see our top penny stock to buy today.
How to Trade Penny Stocks Profitably
The U.S. Securities and Exchange Commission defines penny stocks as those that trade for $5 or less.
Penny stocks are high-risk, high-reward investments because of this. Even with a low price tag, you have the potential for substantial gains with a small share price move.
But there is also the potential to lose big, so it's important to take precautions with these types of investments.
Essentially, you can't lose what you don't invest. A safe course of action is to only invest what you can afford to lose into penny stocks. A good rule of thumb is the 50-40-10 model. With this model, we recommend investing no more than 10% of your portfolio into penny stocks.
You should also pay close attention to the stock exchanges with penny stocks. In short, Nasdaq- and NYSE-traded stocks are safer because you know that you are investing in a legitimate business. Also, these exchanges have stronger reporting requirements.
Finally, just as with any other investment, be prepared to do some research before you invest in a penny stock. The same principles apply as with other investments. You'll want to find companies that are growing consistently as well as communicating with their shareholders.
Now that you have some tips on these investments, here is one of the best penny stocks to invest in, which could nearly quadruple your money.
One of the Top Penny Stocks to Buy Now – 393% Potential