Ever since a record number of states legalized marijuana in the 2016 elections, we've been pounding the table on the huge opportunities in the cannabis sector.
And today, we're going to show you one of the best marijuana stocks to buy now for 177% profit.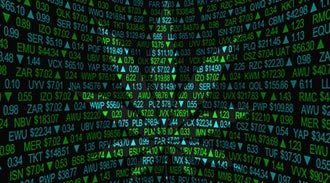 Since 2016, 11 states and the District of Columbia have fueled the market with fully legal pot for recreational purposes. Thirty-three have made it legal with a medical prescription. In total, that's a lot of marijuana fueling the best pot stocks to buy now.
The research firm Meticulous Research forecasts that the weed market will grow at an astonishing rate, more than 28% annually, each year between now and 2025. If you're counting, that means the market will be worth $75.6 billion by the time the 2020s are half over.
So savvy investors are looking grab top marijuana stocks before the industry soars.
The Next American Aristocracy is expected to be fueled by today's cannabis boom. If you take advantage now, you could enjoy the kind of wealth "that lasts generations." Click here to see for yourself…
That doesn't mean pot stocks don't fluctuate up and down. Recently, the marijuana sector has witnessed tremendous volatility.
But growing pains are natural in budding industries, especially one as competitive as this one.
That's why it's time to focus on the future. We have our eyes set on 2020, and we've already picked our top pot stocks to watch.
Our proprietary Money Morning Stock VQScore™ system helps with this. It screens the universe of stocks for those with high profit potential. Then it assigns each one a rating: 4.9 is the highest, and 1 is the lowest.
Those with nil profit potential don't make it to the screen. In fact, most pot stocks don't make it to the VQScore system, because most of them have operated in the red up to now.
The highest scorers are not only profitable, but have rapidly rising profits.
And there's good news: Our top marijuana stock to buy just got a perfect score. It's the first pot stock to do this in the history of the VQScore.
In other words, it's the equivalent of receiving a rating of "Strong Buy."
Here's why analysts give our best pot stock a 177% growth target for next year…
The Best Marijuana Stock to Buy Now