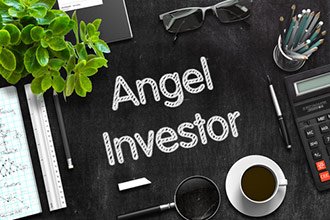 The advantages of angel investing pre-IPO could change your life. But many folks don't know about angel investing or that they could even invest in firms pre-IPO.
Angel investing pre-IPO means funding small startups before they go public. While everyday investors often see initial public offerings (IPOs) as their chance to invest in startups, that's not really the case.
Nowadays, anyone can invest pre-IPO. And today we're going to show you how you can do it, as well as why the advantages of angel investing pre-IPO could help generate life-changing windfalls.
Angel Investing Pre-IPO Does Have Some Risks
When firms are ready to trade publicly on major exchanges like the Nasdaq and New York Stock Exchange, they hold an initial public offering.
For many people, this is the first time they have the opportunity to invest in a firm. And despite the hype around IPOs, it's not the most profitable for everyday folks.
For example, look at Uber Technologies Inc.'s (NYSE: UBER) IPO back in May 2019.
It was one of the biggest IPOs held this year. But now its shares are down more than 20.45% since it went public.
And there are some cases where firms never recover to the value they were at during their IPO.
Fortunately, you don't have be burdened with losses from freshly public companies.
With angel investing, you can potentially cash out for profits at the IPO while everyone else is just getting the chance to invest for the first time.
Advantages of Angel Investing Pre-IPO
Pre-IPO angel investing begins when firms are still very young startups. For many of these businesses, they fail without enough funding to keep them going. That's why startups seek out angel investors who claim a stake in the firm in return for funding.
Angel investors themselves are individuals who invest in companies with a value less than $5 million.
In some cases, angel investors are family or friends of the startup's founder. One of the most famous examples is Amazon.com Inc. (NASDAQ: AMZN). Back in the mid-1990s, 22 friends and family of Jeff Bezos invested $50,000 each.
Now, their stakes are worth over $8.5 billion each. That's a several-million-percent gain for those pre-IPO investors.
But you no longer need $50,000 to be an angel investor. In fact, once Congress passed the JOBS Act in 2012, 240 million U.S. citizens became potential pre-IPO angel investors. Plus, with the Angels and Entrepreneurs Network, everyday folks can actually angel invest in pre-IPOs for as little as $50.
Angel Investing Is Easier Than You'd Think: You don't need to be a Wall Street millionaire to invest in firms pre-IPO anymore. All you need is $50 and the right angel investing network. Get started here…
And the advantages of angel investing in pre-IPO firms are pretty simple. You have the opportunity to get in on the ground floor with companies during their infancy. If a startup grows into a successful company, its value may increase as well. Once that happens, the firm could eventually hold its own IPO.
So, at IPOs, you end up being the one selling stock during all the excitement rather than buying shares at inflated prices.
Plus, similar to stock market investors, pre-IPO angel investors own equity in the firms they fund. But a key difference is that angel investing pre-IPO often enables you to convert the debt into stock or preferred stock.
Here's How to Take Advantage of Angel Investing Pre-IPO
Join the conversation. Click here to jump to comments…
About the Author
Daniel Smoot is a Baltimore-based editor who helps everyday investors with stock recommendations and analysis. He regularly writes about initial public offerings, technology, and more. He earned a Bachelor's degree from Towson University.