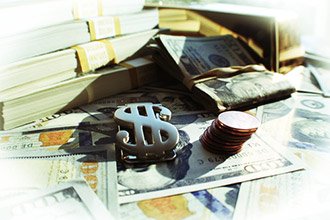 No matter what happens this earnings season, there will always be penny stocks beating the broader market.
Those on our top five list of penny stocks to watch now have already had market-beating gains in October. But they're ready to soar even higher.
In fact, our best pick could see gains of 355% in the coming months.
You see, even as trade war tensions continue to threaten blue-chip stocks, penny stock investors could still see massive gains.
It's still earnings season. And that means it's the perfect time to get in on the action, where an average of 80% of the market's yearly movements take place.
The Next American Aristocracy is expected to be fueled by today's cannabis boom. If you take advantage now, you could enjoy the kind of wealth "that lasts generations." Click here to see for yourself...
Here are five of the best penny stocks to watch. All of them are poised to double in price. But none of them compare to our top penny stock, with 355% growth potential.
This first one is set to rise 114%...
Top Penny Stocks to Watch Now, No. 5
Resolute Forest Products Inc. (NYSE: RFP) is a worldwide supplier of wood-based products such as paper and pulp, with a focus on low environmental impact and high quality.
Resolute boosted its sales by 7% from 2017 to 2018 and increased operating cash flow by 175% over the same period. In 2018, its profits were an impressive $235 million.
RFP is currently trading at $3.74 per share, and analysts have given this one a nearly 114% upside with a high price target of $8.
Of course, that's not as high as our next penny stock, which has a 138% growth target...
Top Penny Stocks to Watch Now, No. 4
Aclaris Therapeutics Inc. (NASDAQ: ACRS) is a Pennsylvania-based biotech company that focuses on developing various therapies for immuno-inflammatory and dermatological diseases.
Its shares went up 25.66% to $1.42 in October on news that the company was divesting its Rohfade cream to EPI Health for $55 million.
Today, it trades for $1.89, but it has an average analyst price target of $4.50. That would be a 138% gain on your investment.
Our next penny stock is poised to surge a little bit more, with a 153% growth target...
Top Penny Stocks to Watch Now, No. 3
NF Energy Saving Corp. (NASDAQ: BIMI) is a Chinese industrial company that focuses on the production and sale of energy-saving and intelligent flow control equipment. Its solutions are used mainly for power and water generation systems.
BIMI shares soared a staggering 555% to $9.11 per share on Oct. 14, when the company announced the completion of its acquisition of the 300-store Boqi Zhengji Pharmacy Chain.
This one still has upside of 153.5%, with potential to grow from $4.93 to $12.50 through the year.
But this is where the gains really start to show. Our next penny stock could soar as high as 208%...
Top Penny Stocks to Watch Now, No. 2
Nordic American Tanker Ltd. (NYSE: NAT) is a Bermuda-based shipping company that owns and operates a fleet of 23 crude oil tankers. Its shares jumped over 48% in October due to increased demand from refineries around the globe.
This one has potential to rise 208%, from $3.57 to $11, based on analysts' high targets.
But none of these stocks compare to our best penny stock to buy right now. Here's one with a perfect 4.9 VQScore, ready to jump 355% any minute...
Our Top Penny Stock to Watch Now, No. 1