Several applications of cannabis are forming entire industries of their own – from medicinal use, to beverages, to edibles. The CBD industry has a hand in all of these.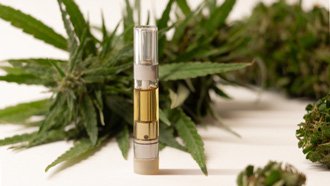 That's why it's expected to grow to $22 billion. And our best CBD oil stocks to buy are taking the lion's share of that.
Otherwise known as cannabidiol, CBD is a non-psychoactive hemp compound. It's noted for several health benefits, without the "high" typically associated with marijuana. And it's a huge market because CBD can be consumed in all the same ways as its hallucinogenic counterpart.
CBD can be infused with drinks, foods, soaps, and much more to aid sleep. The compound has been used to support sleep, lower anxiety, and decrease pain from chronic illnesses.
For more on cannabis stocks, visit the National Institute for Cannabis Investors. It has all you need to know to start your cannabis investing journey. And it'll point you to the top cannabis and CBD stocks trading right now.
Our best cannabis stock picks for 2020 are notably in CBD products. So, without further ado, here are the top CBD oil stocks for 2020.
Beverages Infused with CBD Are Coming