You've likely seen some of the incredible money traders are making in these markets by using options, but you may not know exactly how to go about doing it.
Maybe you've even tried your hand at it now that Robinhood has made options trading so easy for everyday investors and traders. But maybe you're not capturing these 1,000% gains that go viral every few days.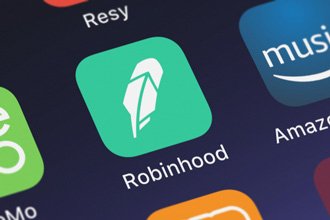 You've possibly even forecast the correct move on a stock but still lost money on your options trade.
You're not alone. Every options trader has gone through that, especially when you're just getting started.
But you've come to the right place.
We're the home of some of the world's premiere options trading experts, and our goal is to help our readers make money trading options.
So let's get started.
Today, we'll show you what you need to know to make the best options trades. Plus, we'll show you exactly how to set up one on Robinhood today...
The Options Trading Basics You Need to Know
Options trading can be one of the most lucrative ways to play the market, but there's a bit of a learning curve. Many traders dive in head first once they learn the basics of calls and puts.
The problem is you're missing a few other pieces of the puzzle. Aside from the price of the stock and the strike price of the option, you need to know a few more things, like options liquidity and implied volatility (IV) to turn a correct forecast into a winning trade.
The Complete Guide: The coronavirus has erased trillions of dollars from global markets, yet this can be one of the most important wealth-building moments in your life - if handled correctly. Here's what to do...
We don't mean you need to become an options master, dissecting the "Greeks" like delta and theta. But you should at least understand how they work in their simplest form.
For example, right now, thanks to extreme volatility in the stock market, options are quite expensive. That means you have a smaller margin for error in picking and timing your trades.
And if you think you can just buy lower-priced options, you might be so far from the action that liquidity becomes a problem. The spread between the bid and ask price could be so wide that it eats away any profit you might have.
Here is a short list of concepts you should know at least a little:
Strike: This is the price at which the option buyer and seller agree to trade the underlying stock if the option is exercised.
Premium: This is the price of an option. It depends on how volatile the market is, the difference between the strike price and the stock price, and how much time is left until the options expire.
Time Value: Most of the time, an option price is higher than the difference between the strike price and the stock price. The difference is time value. For any option that is out of the money, which means a call strike above the stock price or for a put strike below the stock price, the only value it has is time value. And time value decays every day until expiration, at which it is zero.
Perhaps at this point, you realized why some of your past trades didn't work. That's a good thing. But you still may think, "How do I find option trades that give me a better chance for success?"
As we said, we are here to help, and for that we look to Money Morning's options trading specialist, Tom Gentile. Tom's systems can help you navigate the current market conditions, and in fact, his readers have already achieved gains of over 1,000% during this bout of volatility.
We want you to benefit too, and we've got a trade already lined up for you.
It's not as simple as just buying a put, but it's one that locks in upside while minimizing the downside.
And you can do it right on Robinhood...
Get Started Trading Options with This Play