Trading options is simply one of the best ways to profit from volatility and uncertainty. If there ever were a time of volatility and uncertainty, it's right now. And traders of all skill levels can get in on the profitable action by trading options. Today, we'll show you the best options trade to make right now. It's one you can set up right on a free trading platform like Robinhood.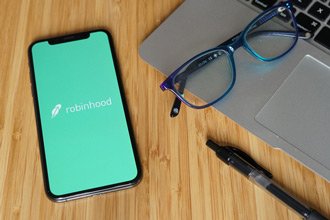 A "triple-digit" move on the Dow Jones Industrial Average used to be a big change in a single day, in the past few weeks we have seen quadruple-digit moves both higher and lower.
As long as COVID-19 remains the dominant story in the news and nobody really knows when the economy will return to normal, volatility is likely to stay with us. Not only that, bear markets do not usually end with a quick turnaround – a "V" bottom – and that means plenty of ups and downs lie ahead.
Given we've just seen a 24.7% rally since the March 23 closing low, the odds are stacking up on a downside move from here. We simply haven't seen the end of the crisis. And with 6.6 million people filing for unemployment this week and a wave of earnings reports coming out in the weeks ahead, there's going to be plenty of downside risk ahead.
Options 101: It's never been easier to learn how to trade options, especially with our free guide from top trading expert Tom Gentile. Click here to get it.
That's why we are looking at a bearish trade today while everyone else is getting faked out by the rebound rally.
Money Morning's options trading specialist, Tom Gentile, is looking at a trade right now that anyone can do using the free Robinhood platform. And he gives you three choices on how to do it.
The best part is this options trade could make you a tidy 327% profit in a matter of days…
The Best Robinhood Options Trade to Make Today