Most investors know that trading options can be an easy, low-risk way to build wealth. And now with free trading platforms like Robinhood, the costs are no longer a factor.
But as anyone who's dabbled in options trading can tell you, finding the moneymaking trades isn't quite as easy. That's where we come in. Our experts search their databases daily to look for the right options to take advantage of whatever's going on in the markets, whether it's an upcoming earnings report or a crisis like COVID-19.
In fact, our readers have netted over 1,000% gains on options trades since this crisis started thanks to our expert recommendations.
Just-Released: Learn money-doubling trading strategies with "Tom Gentile's Options 101: The Easiest Options Guide You'll Ever Read." It's free – click here to get it now.
And Money Morning Quantitative Specialist Chris Johnson has another opportunity you can trade right now. It's an options play on what's coming next in this crisis, and it's so simple anyone with a Robinhood account can set it up today.
But before we reveal the specifics, you should know why this should work.
Wall Street Is Overly Optimistic on a Recovery
It's no secret that the coronavirus has wreaked havoc not only on our collective health but also our economy. With stores shuttered as we quarantine ourselves, businesses big and small are facing big problems. Just this week, venerable retailer Neiman Marcus filed for bankruptcy protection. And Lord & Taylor is considering it.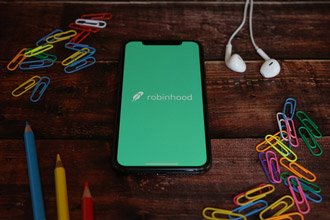 In fact, economic demand is so low right now that the oil market went into a tizzy. There was so much oil sloshing around that storage facilities were full, sending prices in the futures market to a record -$37 per barrel. That's right, you could get paid $37 a barrel to take the oil!
These are just a few examples of why Chris is predicting a W-shaped recovery, which means he still sees more downside ahead. The worst isn't over, but Wall Street acts like it is. They'll be hit hard when more bad news comes.
Just two weeks ago, in the middle of a pandemic with 22 million people unemployed, the S&P 500 had one if its best weeks ever. Before this week's declines, the market managed to claw its way back from almost 40% losses to only about 16%. That tells us there is an undercurrent of confidence that the economy will eventually bounce back.
But we still really don't know the extent of the economic damage. Earnings reports are still coming in, but they reflect what happened in the first quarter. Who really knows what second quarter earnings will look like as the virus impact hits bottom lines. It could be devastating.
We've also seen huge problems with some recovery measures, like the SBA Paycheck Protection Program (PPP) loan program running out of money. Some reports say that only 5% of businesses that applied got money. And such huge institutions as Harvard University are getting millions despite the fact that they are sitting on an endowment worth $40.9 billion.
It's just another example of a well-intentioned program being bungled at the highest levels. But businesses that really need the money are still waiting, worsening the economic impact.
Balance that with the public's eternal optimism. Protests are happening across the country to reopen the economy now, or at least by Memorial Day.
But without a vaccine, social distancing rules will still apply, meaning we shouldn't expect to see any "shoulder to shoulder" crowds anytime soon, while many people will continue to stay home until it's safe to go out in public.
Fortunately for us, we can make money on what's coming next. In fact, states moving to reopen now is the perfect "sell the news event." Wall Street's been so optimistic the economy will reopen that stocks have run up 25% since hitting their March low. But the reality will be much messier.
Here's exactly how to cash in with an options trade…
Our Robinhood Options Trade of the Week