The world of stock trading is full of colorful terms and lots of jargon. That can make trading seem like it's only for a small group of experts and insiders.
That couldn't be further from the truth.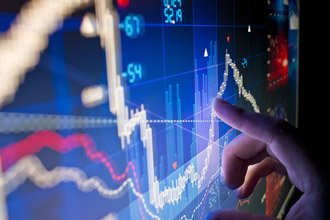 Sure, some talking heads on TV and Wall Street elites would like you to think they're smarter than everyone. But getting up to speed on what these terms are is pretty easy, and chances are you already have a pretty good idea about what they mean.
You've probably heard the term "oversold" as pundits described the market in late March and early April. All that really meant was sellers overwhelmed buyers and probably pushed stock values below where they "should" have been.
And that means the stock could bounce higher.
Think of the market as a rubber band. If you stretch it too far, it tends to snap back. Likewise, an oversold market tends to bounce back up, even if a growling bear market is in place.
You probably also heard pundits call the rally from March 23 to today a "bear market rally." What they really mean is that the market got really oversold and bottom fishers and short-term traders were taking advantage of the rubber band snapping back.
Overbought means just the opposite.
When a market or a stock is overbought, it means buyers got a little too far ahead of themselves. Look at a hot stock like Beyond Meat Inc.'s (NASDAQ: BYND) 238% surge in 2019 or Tesla Inc.'s (NASDAQ: TSLA) 114% jump since March. Both rallied at rates that were just impossible to maintain, and they fell back down to earth in a hurry.
Just Released: Learn money-doubling trading strategies with Tom Gentile's Options 101: The Easiest Options Guide You'll Ever Read. It's free – click here to get it now.
Some analysts will say that they moved too far, too fast. Perhaps a majority of investors piled into the stock on hope that its momentum would carry it on to even higher heights. After all, both deal in new and exotic products that were supposed to change our lives.
Unfortunately, when everyone is thinking the same way, there will soon be nobody left to buy. The stock then has nowhere to go but down to cool off.
Now that you know what traders mean when they say a stock is overbought or oversold, how can you tell?
That's simple too…
The Key Overbought and Oversold Indicators