It's Fed Day… And we could be in for a bumpy ride.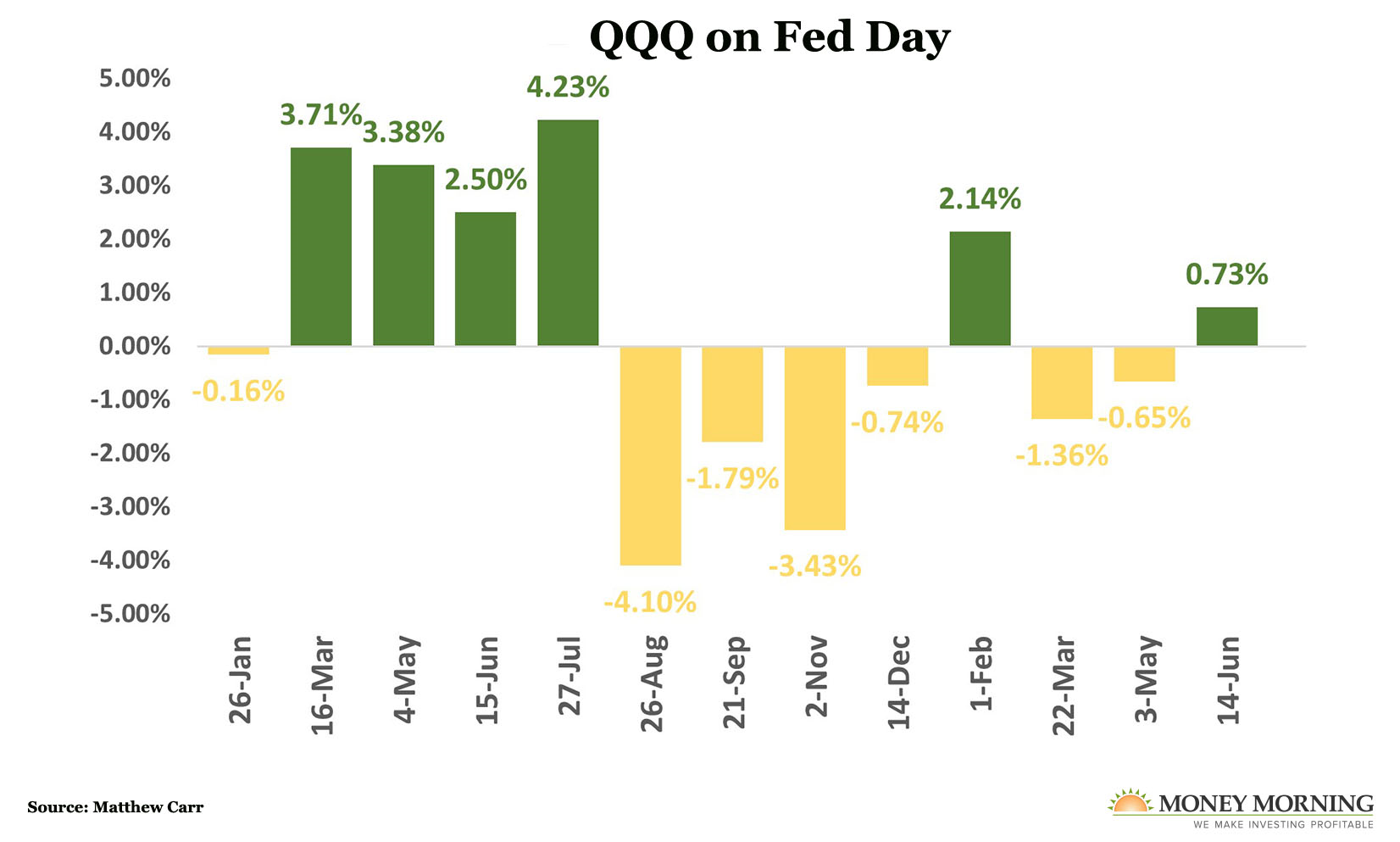 This afternoon, Federal Reserve Chair Jerome Powell will once again step in front of the cameras and tell the world how much the U.S. central bank plans to raise rates. At this point, we know a rate hike is guaranteed. The only lingering questions are: Is this be the last one? Or are there more to come?
Throughout this rate hike cycle, Chief Trend Strategist, Matthew Carr has been tracking the market's response to Fed Day. For the most part, it hasn't been good as the Invesco QQQ ETF (QQQ) has fallen on six of the last eight official and unofficial rate decisions. But we can see the tide is starting to shift over the last four… Investors recognize we're nearing the end.