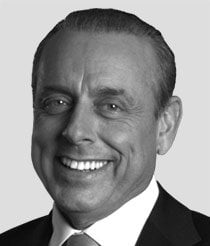 Shah Gilani
My first job on Wall Street wasn't actually on Wall Street, it was on the Floor of the Chicago Board of Options Exchange (CBOE) – this was back in the early 1980s, just before the start of that historic bull market.
So, yes, I've been at this for a while… and yet I've never been more excited about the market; I'm excited about the growing number of opportunities I see each and every day. And I'm thrilled about the shot regular investors have at life-changing wealth.
Much of this is due to commission-free mobile app-based investing and trading and moreover, I believe, the ability to buy fractional shares. I actually call it the "Fractional Shares Revolution" because that's what it is: revolutionary.
This is fueling massive change right now, and for the folks who know what's what, there's outrageous profit potential.