There's an easy way that can open up your portfolio to trillions of dollars in wealth that most investors are missing out on…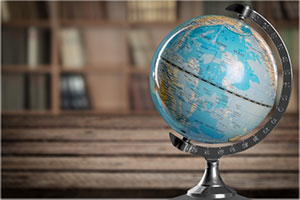 You see, U.S. stock markets' capitalization was $19.8 trillion as of 2015. That's a lot of money – but it's only a little more than half the world's market cap.

That means if you're only invested in U.S. stocks, you're missing out on huge profits from all the growth that's still very much underway all over the world.

Think about it – the United States and European Union have just barely managed to grind out 3% average economic growth each year for a decade. But there are places where economic expansion routinely tops 7%, and often much higher.

What's more, these markets are extremely undervalued right now. The U.S. media and Wall Street have done a good job of scaring investors out of these high-growth, high-profit markets – the emerging markets.

You've probably heard of the "economic slowdown" underway in China and talk of a "bubble" there. Even with the so-called slowdown, the Chinese economy is still growing by more than 6% every year.

And there's no need to take huge risks, either. You can grab all the profit potential these markets offer with a few easy-to-take, easy-to-protect positions.

We've prepared this investor briefing to show you exactly where the growth is, so you can target it dead-on.

We'll show you how you can invest there with confidence, too.