My name is Keith Fitz-Gerald, Chief Investment Strategist at Money Morning and Editor of Total Wealth and Money Map Report.
My team and I work tirelessly to provide our readers with the guidance they need to protect and aggressively grow their wealth and retirements.

And the service we provide has never been more critical: According to Time.com, more than 50% of Americans age 35 to 54 have less than $10,000 saved for retirement.

If you find yourself in this group, let me start by reminding you of two things:

First, you are not alone. Millions of Americans are in the same situation.

Second, you have plenty of time to start building or rebuilding a retirement nest egg that'll put you on your way. According to retirement experts, most Americans have time to catch up and reach their retirement goals.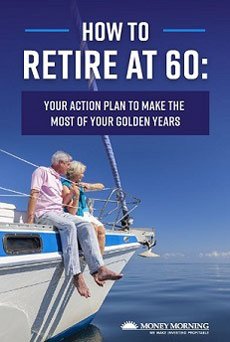 If you've already started saving money, consider yourself ahead of the game. But you still need to set aggressive goals if you want to retire at 60.

That's why today, I'm here to give you one of the most important tools you can use to secure your money, build a solid nest egg, and prepare for your golden years.

It's a simple, straightforward action plan that'll serve as your roadmap toward a successful retirement.

Whether you're in your 40s and just getting started or just a year away from retirement, this special report will help you figure out how much money you'll need to retire comfortably - and teach you how to get there with tax tips and tricks to maximize the value of your retirement account and make sure your Golden Years are the best of your life.

It doesn't matter your age, income level, or experience - this guide will put you on the path to the retirement you want and - more importantly - the one that you deserve.

Let's get started...