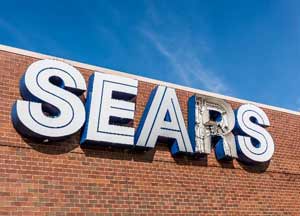 Everyone shops - but thanks to the Internet, where and how we shop has changed in ways that none of us ever imagined.
And our shopping habits aren't the only thing that's changed.
For one, the retail landscape is already littered with the corpses of recently deceased companies, including...
Sports Authority
Vestis Retail Group (operator of Sports Chalet and Eastern Mountain Sports)
Aeropostale
Linens 'n Things
PacSun
American Apparel
RadioShack
WetSeal
Eddie Bauer

The list goes on... In fact, I've got my eye on dozens and dozens of other companies that are positioned to fail.
The truth is, there's a ton of money to be made on retail stocks - if you know what you're doing.
But before you go shorting retailers left and right, there are a few things you should know...
While retail is indeed a dying sector, it's going to be a long, slow trip to the grave – not all retailers are going under, and many more are going to use every trick in the book to stay afloat as long as possible.
Here's what's already changed, the massive shift that's coming next, and the one trade you can make to profit…