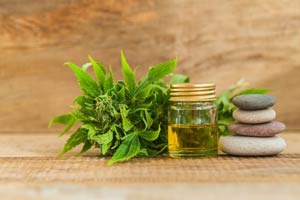 Ancillary companies, often called "pick-and-shovel" plays, allow you to benefit from an industry's success without directly investing in it. 

They're great as low-risk, high-reward plays, because while they profit from the marijuana industry, they aren't fully dependent on it.

It's like investing in Levi Strauss & Co. during the California Gold Rush of the 1840s and 50s. Levi's didn't mine gold, but it supplied the garments for the thousands of men who did.

The company's slogan back then was even "For Men Who Toil."

Since then, Levi Strass & Co. has become the largest pants manufacturer in the world.

It's important to note that you've got to pick the right ancillary stocks to see those double- and triple-digit returns - not all businesses related to cannabis will succeed.

The best ancillary plays, like the ones we're about to show you in this report, offer both share price potential and industry growth.

The gains we've seen from these stocks already are impressive. But the gains we're likely to see are downright stunning (and we doubt you'll find them anywhere else.)

To find the best possible returns, you need to look for stocks with these two critical characteristics...