Your Advisors
Addison Wiggin
- Money Morning - Only the News You Can Profit From.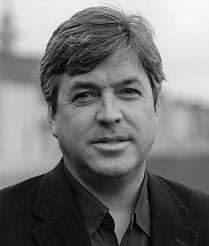 Addison Wiggin
Addison Wiggin is an American writer, publisher, and filmmaker. He is currently host of
The Wiggin Sessions
, a YouTube show covering the financial markets, the economy and politics. He writes the financial daily, The Daily Missive. Addison is also the host and editor of
The Essential Investor
, a fundamental resource for individuals who are managing their own money. 
An acclaimed New York Times best-selling author, Addison's books include:
The Demise of the Dollar
,
Financial Reckoning Day
,
Empire of Debt
, all currently in their third edition. He wrote The Little Book of the Shrinking Dollar in the John Wiley & Sons series. 
Addison is also an accomplished documentarian. He wrote and was an executive producer of the documentary
I.O.U.S.A.
,
an exposé on the national debt, shortlisted for an Academy Award in 2008. He also wrote and directed
Risk!
examining the often tenuous relationship between entrepreneurs and the government. Mr. Wiggin also co-wrote and executive produced
The James Altucher Story
, available on Netflix. 
Mr. Wiggin served as executive publisher for Agora Publishing for 18 years. During his tenure he founded
Agora Financial
and
Paradigm Press
. His early
work began unveiling the fraud that came with the .Com Bubble of the early 2000s. Later, he forecast the Financial Panic of 2008 when TIME Magazine named him part of "The Armageddon Gang". Most recently, he's been detailing the economic chaos and aftermath of the pandemic. 
Over the years, he's lectured and developed business strategy across 6 continents. Millions of readers have followed his economic research, financial advice, and off-the-grid investment ideas. Notable interview subjects and associates have included Warren Buffett, Alan Greenspan, Robert Ruin, Arthur Laffer, Ron Paul, Steve Forbes, Jim Rickards, Alex Green. Porter Stansberry, Bill Bonner, Martin Armstrong, and hundreds more.
He currently resides in Baltimore, Maryland with his family.
Read, Watch & Share Addison
Addison'S LATEST HEADLINES
Click here to read more stories