Your Advisors
Matt Piepenburg
- Money Morning - Only the News You Can Profit From.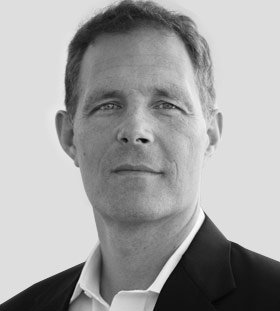 Matt Piepenburg
Following an early stint in banking in Frankfurt, Germany, Matthew Piepenburg came of age as a highly successful hedge fund manager during the dot-com boom of the early 2000s and subsequently managed a hedge fund based at a leading Wall Street bank. In addition to direct portfolio management, he has allocated billions to an international swath of alternative investment vehicles during two historical market cycles while serving as a managing director, general counsel, and CIO to a single- and multi-family office.

Matt has extensive knowledge of global and domestic market hazards and opportunities, so he places a specific emphasis on risk management in the current macro backdrop.

A graduate of Brown University (magna cum laude, phi beta kappa), he also holds a master's and law degree from Harvard University and the University of Michigan. Matthew combines a blue-chip resume with a unique, "in the trenches" experience as a seasoned trader, market analyst, and trusted advisor to ultra-high-net-worth clients. His singular aim today is to share this unique Wall Street insight (and blunt skepticism) with a Main Street audience, "the very folks who deserve it the most." He's fluent in English, German, and French.


Matt'S LATEST HEADLINES
Politics

1

Friday, May 31, 2019

This Popular Policy Idea Takes Us Down the Road to "Crazytown"

When I was growing up in the 1980s, no Friday night was complete without an episode of "Fantasy Island."

If you're of a certain age, you remember the runaway ABC hit: Ricardo Montalban as the mysterious "Mr. Roarke" and Hervé Villechaize as his diminutive sidekick "Tattoo."

The white-suited Mr. Roarke would graciously hoist a goblet of white wine and, in a suave Mexican accent, intone "Welcome… to Fantasy Island" to planeloads of arriving tourists – folks who'd forked over mega-bucks in a (usually desperate) bid to make their fantasies come true… with a catch, of course.

It was pure escapism – pretty good TV, too.

If only it had stayed on television…

Turns out, "Fantasy Island" makes for lousy politics, and it's downright terrible for the markets.

Unfortunately, that's what's happening with the "modern monetary theory" craze. It's the favorite "show" of politicos, bond peddlers, traders, pundits, and armchair economists from coast to coast.

I never thought I'd see the day, but here we are. The fact that MMT is gaining traction in our debate speaks to how desperate the folks at the top are in the United States.

Let me show you what's really going on here; you're not likely to get this anywhere else...

Investing Ideas

Tuesday, May 7, 2019

The Absolute Beginner's Guide to Making Triple the Profits in a Downturn

Debt

Monday, April 8, 2019

Here's the "Smoking Gun" in America's $70 Trillion Collapse

Financial Media

Thursday, March 21, 2019

The Financial Media Looks Like Stalin-Era Soviet Propaganda

Stocks

Friday, March 8, 2019

The Fed Is About to Torch the Dollar, Stocks, and Bonds – Here's What to Do

China

Thursday, February 28, 2019

How to Profit When China and the United States Both Lose This Trade War

"High Yield"

Tuesday, February 19, 2019

The "High-Yield" Craze Is Masking a Thoroughly Fatal Market Sickness

Politics

Monday, November 19, 2018

The "Warfare State" Has Consumed the Middle Class

Stock Market Crash

Friday, October 26, 2018

Why Investors Are Walloped with a Constant "Bliss Blitz"
Click here to read more stories