When the subprime auto bubble pops, it'll be messy - but we can make a killing with this trade...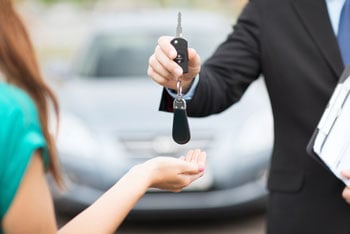 The subprime auto loan market is starting to show some eerie similarities with the subprime mortgage debacle in 2007.
The scope and breadth of the problem may not be as bad, but make no mistake - this won't end well.
The subprime auto market is a lucrative business, currently worth between $205 billion and $388 billion. Now, due to increased competition, lenders are lowering borrowing standards more and more to find takers - with many of these risky loans being securitized and sold off to investors.

Delinquencies of at least 30 days are on the rise, up 13% month over month in July and up 17% from the year-ago period, according to Fitch Ratings.
Now Money Morning's Shah Gilani has found the one easy way to make some good money on this bad situation.
It involves one of the biggest players in this subprime game. This company is already showing signs of distress, but Shah says it's going to get worse - much worse.
But you'll want to act quickly on this profit opportunity and get in now - before the subprime auto loan market comes crashing down...