Editor's Note: FDA approval of a new pharmaceutical doesn't always guarantee share-price gains. Biotech expert Ernie Tremblay has long helped his readers navigate through the blockbusters and the busts. We're sharing his insight with you today so you can avoid those pitfalls too. Here's Ernie... 
Anyone who's very familiar with the bioscience/pharmaceutical sector will tell you investing in experimental drugs can be an object lesson in volatility.
As the drugs progress toward FDA approval or denial, the stock prices of the companies backing them can be in for the same volatile ride.
A stock's surge or decline is often premised on general assumptions about the likelihood of FDA approval.
But within specific bioscience sectors, that likelihood varies... widely.
That's why I wanted to navigate through some types of drugs that generate a lot of enthusiasm but often crash before delivery.
That way you can avoid some of the downside risk of this often lucrative market...
The Gauntlet That Few Make It Through
First, every new medication has to pass through a regulatory gauntlet that includes at least three phases of clinical testing for safety and effectiveness, each more exacting than the one before.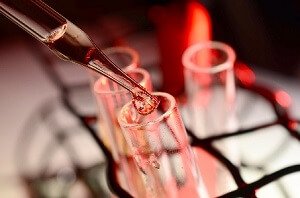 Then it goes through a final review by the FDA, which starts with the acceptance or rejection of a New Drug Application (NDA) and may include prescreening by one of 33 advisory committees, as well as a final assessment by the FDA Center for Evaluation and Research (CDER).
That final assessment includes data from both animal and human studies, information on how the drug will be manufactured and marketed, and a draft of how the drug will be labeled. From there, the FDA will issue either an approval or a complete response letter (CRL) detailing why the drug was denied approval.
The odds aren't good. New drugs take an average of eight years to get through the clinical trial process, and only one in five survives to the finish line.
Must-See Interview: Marijuana stock expert Michael Robinson shares details on three tiny pot stocks set to explode following California's Jan. 1 marijuana legislation. Watch here now...
In the meantime, even the hint of good or bad medical news can send a stock soaring or crashing - and all of this plays out against a background of financial catalysts and market forces that have their own heft and sway.
As an investor, you need to have ways to mitigate your risk, and as far as I'm concerned, unless you're a short seller, that begins by knowing where not to put your money.
These High Flyers Usually Crash
There are certain types of drugs that generate exorbitant enthusiasm as they work their way toward various regulatory milestones, driving share prices into the stratosphere. Unfortunately, they often come short of their medical goals. They fall by the wayside and stock value drops like a rock.
I'm talking about drugs intended to cure nasty, complex, treatment-resistant diseases that we don't really understand, but that frighten the hell out of us: cancer, Alzheimer's, and inflammatory bowel disease come first to mind.
Join the conversation. Click here to jump to comments…
About the Author
Ernie Tremblay has more than 25 years of experience in following and analyzing the latest developments in health, medicine, and related technologies. He understands the FDA approval process, as well as the "hard science" behind new, experimental drugs and the market demand for them - and has a comprehensive grasp of the complex dynamics that determine whether a new drug will be a breakthrough winner, or just another casualty of the FDA approval process.