Long security lines, runway delays, canceled flights, lost baggage, and even massive power outages like the one that recently crippled the world's busiest airport – Atlanta's Hartsfield Jackson International – all conspire to make the Christmas season the worst time to fly.
You probably already realized that instinctively, but, as if it needed to be made official, the U.S. Travel Association just declared as much, "crowning" holiday travel as the absolute pits.
If you're one of the "lucky" 51 million people going somewhere between Dec. 15 and Jan. 4, you probably have a travel horror story yourself.
I've got a "flightmare" of my own to share with you all, but before I do that, I'm going to show you how you can get more than a little "payback" for all that travel hassle.
And you can do it at the airlines' expense. Here's what I mean…
How You Can Make Money on These Hated Stocks
U.S. passenger carriers are historically, even infamously, not great companies to own.
The powerful trend of consolidation means there are barely four majors left, they have (literally) a captive customer base stuck in metal tubes – customers they can (and do) charge heavily for even the smallest "conveniences," and their fuel costs have been trending largely downward for more than three years.
The Ultimate "Money Machine": This simple strategy gives you the opportunity to collect money every 15 days on average… resulting in a yearly income of $162,000. Read more…
And yet, with one notable exception, they still manage to underperform the market…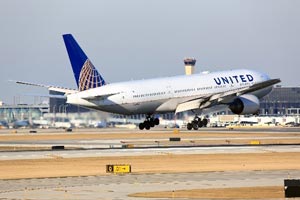 But there's absolutely nothing wrong with "renting" them, or trading them in the short term. And that's just what I like to do. I'll show you how.
When it comes to "making your money back" on airlines, the best way to do it is with options. Compared to trading futures, buying and holding shares of stocks, or dollar-cost averaging into mutual funds that invest in airline stocks, options are the faster, easier, and lowest-risk "route" to take.
Now, there are a couple of exchange-traded funds (ETFs) with underlying airline stock holdings, like the Industrial Select Sector SPDR ETF (NYSE Arca: XLI) and the U.S. Global Jets ETF (NYSE Arca: JETS). The top four holdings of this ETF are Southwest Airlines Co. (NYSE: LUV), Delta Airlines Inc. (NYSE: DAL), United Continental Holdings Inc. (NYSE: UAL), and American Airlines Group Inc. (Nasdaq: AAL). All of these are 11.5% and higher in weighting for the ETF, with all other stock holdings coming in under 5%.
The options activity on this ETF is very thin; hardly any options contracts are being traded, which results in very wide bid-ask spreads in the options. And even though there is a bit more options trading activity in XLI, neither is really an ideal situation for an options trader.
So we're going to talk about the best airline stock of the four to trade in 2018.
But before we get started, I want to remind you that I'm not a stock broker or a registered financial advisor. I don't manage others' money, and I'm not offering any stock recommendations to buy or trade. I'm showing you what I'm looking at and what the patterns and numbers reveal about the best profit opportunities in 2018. So be sure to talk to your financial professional before placing a trade.
Now let's get started…
Join the conversation. Click here to jump to comments…
About the Author
Tom Gentile, options trading specialist for Money Map Press, is widely known as America's No. 1 Pattern Trader thanks to his nearly 30 years of experience spotting lucrative patterns in options trading. Tom has taught over 300,000 traders his option trading secrets in a variety of settings, including seminars and workshops. He's also a bestselling author of eight books and training courses.