Editor's Note: Whether stocks keep grinding higher or finally run out of steam, there's always money to be made in the market. You just need the right strategy. Shah originally shared these trade management tips a couple years back, but they stand the test of time…
Back in 1982, I was a clerk for a big market maker on the floor of the Chicago Board Options Exchange (CBOE). A year later, I was sitting on the exchange and running a hedge fund.
My first day of trading was a disaster. But it's where I learned how to get rich.
You see, there was a "fast market" in FedEx Corp. (NYSE: FDX), which means the pit was crowded with traders yelling and screaming, buying and selling options based on an unexpectedly positive earnings report that had just come out. I rushed into the crowd and amassed a position.
What happened next cost me $30,000, but the all-important lesson I learned more than made up for that in the end.
It can make you a ton of money, too…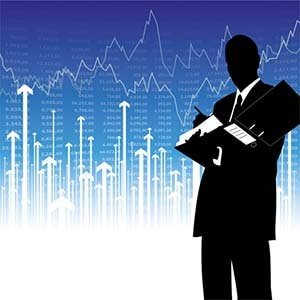 So, I walked back to my booth on the floor, right next to the Salomon Brothers booth, where Norman – the investment bank's head trader and without a doubt the smartest guy on the floor – asked what I'd done. I told him I got "long" a bunch of calls.
Norman quickly shot back: "What's your exit?"
Of course, I hadn't given that a second's thought. I was too excited about getting into the position.
Just a few minutes later, a news story said the earlier earnings report was wrong – and that FedEx had actually lost money that quarter.
That was it: $30,000 gone in a Chicago minute.
It took me a week to make that money back, but that's how I "earned" the first of five trading rules that are the key to getting rich.
These aren't made-up rules. I earned and learned them from experiences just like this one.
And today I'm going to share these five rules with you…
Five Steps to Riches
One reason most investors fail to become wealthy is that they don't understand the single most important premise of investing.
It's not the buying – the getting into trades or investments – that makes you money.
This Book Could Make You a Millionaire: The secrets in this book have produced 42 chances to double, triple, and even quadruple your money this year alone. Claim your free copy…
It's selling to cut losses, selling to ring the cash register, or selling because you're buying a jet with your winnings, that matters.
Maximizing your wealth is about managing your positions – it's about trade management after you've put on your positions.
Here are the five rules I always follow that will guide you…
Join the conversation. Click here to jump to comments…
About the Author
Shah Gilani is the Event Trading Specialist for Money Map Press. In Zenith Trading Circle Shah reveals the worst companies in the markets - right from his coveted Bankruptcy Almanac - and how readers can trade them over and over again for huge gains.Shah is also the proud founding editor of The Money Zone, where after eight years of development and 11 years of backtesting he has found the edge over stocks, giving his members the opportunity to rake in potential double, triple, or even quadruple-digit profits weekly with just a few quick steps. He also writes our most talked-about publication, Wall Street Insights & Indictments, where he reveals how Wall Street's high-stakes game is really played.