I'm having a great day – nothing hurts.
Trust me, that's no minor thing in my life. See, I've suffered from chronic lower back pain since I was 15, and my neck has hurt since my early 20s.
For years, I have relied on Advil Liqui-Gels and Biofreeze menthol rub for daytime relief. I also took muscle relaxants to combat night spasms that would keep me awake.
However, those pains are quickly becoming just memories because I have found what is, so far, giving me amazing results.
It's a substance the human race has used for centuries. It's all natural and very effective. It's also a compound that is sweeping 33 states and the District of Columbia.
Of course, I'm talking about cannabis.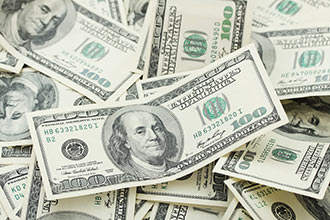 Make no mistake, the substance that used to be demonized in the United States has great medicinal properties.
In fact, I'll be talking about how to profit from medical aspects of marijuana at the National Institute for Cannabis Investors (NICI) in Las Vegas on Thursday.
With that in mind, I'd like to offer you a preview of my talk and reveal a unique, high-yield cannabis investment…
Now then, I've been following the medical aspects of marijuana formally since California became the first state to legalize it back in 1996.
But as a longtime biotech investor and analyst, I already knew this could be a big breakthrough.
Yes, it took nearly 20 years to reach critical mass, but this is now an unstoppable force with lots of profits at hand for savvy life sciences investors – like you.
And the good news is that cannabis is set to be a huge disruptor of the global drug industry that is worth more than $1.2 trillion a year.
Why the Medical Cannabis Angle Is So Lucrative
For my money, the long haul is very bright indeed. That's why the title of my NICI talk is "Cash In on the World's Only Universal Drug."
Consider that the list of conditions for which cannabis may prove highly effective now totals 172. We're talking everything from nausea to pain management to anxiety to blindness to epilepsy to multiple sclerosis.
Let me be clear. No other drug can make this claim.
Cannabis is so powerful as a medical agent because our bodies are literally wired to receive it. See, humans have an endocannabinoid system. It reaches into every major section of the body and allows our cells to communicate with cannabis directly.
I use a non-psychoactive balm on my neck and back three or so times a day. I used to take Advil three times a day, but that is now down to roughly twice a week. I try to avoid the muscle relaxants, except for when I'm on a long flight.
Don't scoff at the medical angle. While the nation moves toward full legalization, it's the biotech aspect that is the big driver here.
It's why more than twice as many states have made medical marijuana legal as those that have allowed recreational use.
As savvy tech investors, what we are looking for is a broad backend play. We want to avoid the risk inherent in investing in a single new drug while capturing the broad upside that medical marijuana holds.
That's where this cannabis stock comes in…
Join the conversation. Click here to jump to comments…
About the Author
Michael A. Robinson is one of the top financial analysts working today. His book "Overdrawn: The Bailout of American Savings" was a prescient look at the anatomy of the nation's S&L crisis, long before the word "bailout" became part of our daily lexicon. He's a Pulitzer Prize-nominated writer and reporter, lauded by the Columbia Journalism Review for his aggressive style. His 30-year track record as a leading tech analyst has garnered him rave reviews, too. Today he is the editor of the monthly tech investing newsletter Nova-X Report as well as Radical Technology Profits, where he covers truly radical technologies – ones that have the power to sweep across the globe and change the very fabric of our lives – and profit opportunities they give rise to. He also explores "what's next" in the tech investing world at Strategic Tech Investor.