I know only too well the thrill of finding an exciting small-cap stock set to soar.
Indeed, we regularly talk about how fast-growing stocks can greatly improve your fortune.
But there's a flip side to that story. You can also find plenty of treasure in what many might see as a "plain vanilla" sector – provided that company is using high tech to shake things up.
Just take a look at the U.S. home loan market…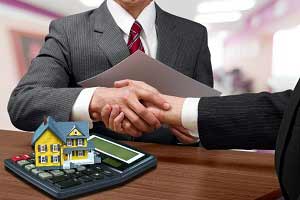 Right now, it generates more than $1 trillion in volume a year. And with home sales returning to prerecession levels, the staid and complex market for mortgages is ripe for disruption – and big gains for those who know where to look.
That's why today we're using the five "rules" laid out in Your Tech Blueprint to turn up a great tech-centric play on this profitable dynamic.
One that will double your money in three years…
When Crisis Leads to Complications
I have a deep personal interest in the banking and mortgage markets. That's probably because my honors economic degree from the University of Missouri-Columbia includes an emphasis on money and banking.
I later served as a senior industry analyst for the American Banker newspaper, the bible of the industry. There, I frequently wrote about how the industry was adopting new technologies.
As part of that role, I spoke with the top commercial and mortgage bankers in and around the Pacific Coast. Even back then, one of the top complaints I heard focused on the cost of writing regulated home loans.
Following the 2007-08 financial crisis, which was brought on by subprime lenders, that process has gotten even more complicated. The series of recent laws, rules, and regulations designed to shore up the banking industry that came out during the Great Recession worked in some ways… but were utter failures in others.
In fact, according to the Mortgage Bankers Association, total loan production costs increased from $3,416 in 2007 to $7,120 last year. That's a little more than double in just eight years.
To me, that means a firm that can offer these lenders a tech solution that lowers their costs and improves their loan process faces a lot of growth.
And that's exactly what this innovative tech company does…
Join the conversation. Click here to jump to comments…
About the Author
Michael A. Robinson is one of the top financial analysts working today. His book "Overdrawn: The Bailout of American Savings" was a prescient look at the anatomy of the nation's S&L crisis, long before the word "bailout" became part of our daily lexicon. He's a Pulitzer Prize-nominated writer and reporter, lauded by the Columbia Journalism Review for his aggressive style. His 30-year track record as a leading tech analyst has garnered him rave reviews, too. Today he is the editor of the monthly tech investing newsletter Nova-X Report as well as Radical Technology Profits, where he covers truly radical technologies – ones that have the power to sweep across the globe and change the very fabric of our lives – and profit opportunities they give rise to. He also explores "what's next" in the tech investing world at Strategic Tech Investor.