Editor's Note: As renewables continue taking market share in the new energy balance, traditional methods of gauging parity become increasingly problematic. Of course, Kent began tackling this problem back in 2015. Here's what he concluded...
I've been wrestling with a problem, one that made the 19 hours it took me to drive down to our residence in Florida a bit easier. Nothing like a little exercise for the mind when the rest of you is being held hostage by an automobile.
The problem I've been thinking about is the shortcoming in the way the values of energy sources are currently measured.
Finding a new way to measure energy has not been a primary concern until recently, because the standard method required little more than measuring the consumption of it.
And then a very new way of regarding energy parity emerged.
We've discussed the concept of parity before. Basically, it refers to the compared costs of producing energy.
These days, "parity" has become quite the buzzword among energy analysts. As crude oil hovers around $57 a barrel in the United States, more interest is being shown in determining the net effective value of other energy sources.
But is there any real way to expand this notion of parity to identify incremental values between energy types?
Thanks to my long drive, I'm on the verge of creating a new yardstick to do just this.
And for investors, this new way of comparing energy will make a world of difference...
Comparing Btus Isn't Adequate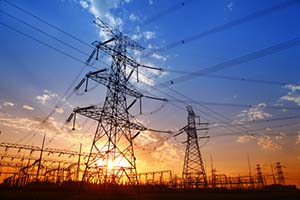 From the standpoint of the investor, the reason for creating a new method is rather straightforward. The net comparative advantage of one energy stock over another is difficult to determine unless a real difference in value can be calculated for the energy being produced, transmitted, or consumed.
Simply put, unless there is a common way of gauging what the common denominator is, it ends up looking more like apples and oranges.
Energy Breakthrough: One gallon of this new "crystal fuel" could get you from New York to L.A. and back... seven times! Read more...
Traditionally, energy parity was determined by calculating an exchange value using British thermal units (Btus). A Btu is the amount of heat required to raise one pound of water one degree Fahrenheit. The use of Btu levels for each energy source (or application of energy) could be compared and a rough distinction made.
This was always a very static view of energy - essentially comparing types by equating what happened when you actually (or in some surrogate fashion) "burned" them.
The problem, of course, arises when you acknowledge that heat is not the only factor influencing the selection of an energy source. Two sources could generate the same "heat" but still not be considered interchangeable.
Btu comparisons also assumed that the energies being compared were used in the same way. Both power generation and transport require energy, but the usages are not interchangeable (although these two examples might converge in the current world, with the advent of electric cars and the infrastructure needed to support them).
The problem with the Btu approach is that it focuses on the exchange of energy into heat rather than the wider implications of what position energy actually holds in an economy.
What may appear as parity from the perspective of generating the same energy product (electricity, for example) - while of some value in determining the efficiency of a process - tells us next to nothing about the broader investment picture.
EROEI Metrics Don't Work Either
Join the conversation. Click here to jump to comments…
About the Author
Dr. Kent Moors is an internationally recognized expert in oil and natural gas policy, risk assessment, and emerging market economic development. He serves as an advisor to many U.S. governors and foreign governments. Kent details his latest global travels in his free Oil & Energy Investor e-letter. He makes specific investment recommendations in his newsletter, the Energy Advantage. For more active investors, he issues shorter-term trades in his Energy Inner Circle.