None of the problems in the beleaguered retail industry hits closer to home than that of Sears Holding Corp. (Nasdaq: SHLD).
Like me, you probably had a dad or uncle that swore by Sears for, if nothing else, its tools for various home-repair projects. Craftsman was a dominant tool brand for much of its 90 years - and Sears was the only game in town to get them for a time.
The tools lasted seemingly forever and, when there was a rare problem, the warranties were fantastic and easy to use. Several generations of consumers simply refused to buy tools anywhere else.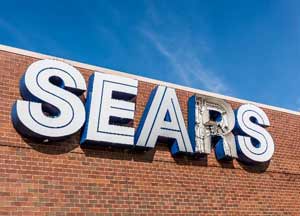 Sears is a defining case study for problems the retail space. Founded 131 years ago, Sears itself admits it's close to closing its doors after losing $10 billion over the last decade.
To me, when Sears sold the Craftsman brand in January to Stanley Black & Decker Inc. (NYSE: SWK), it might as well have played "Taps" and raised the white flag.
Granted, Sears' situation is far from unique. More than 8,600 brick-and-mortar stores will close their doors this year, according to Credit Suisse.
That's a higher rate than the record year of 2008 - the height of the financial crisis. News of closures seems to arrive daily now.
Recent examples include Bebe Stores Inc. (Nasdaq: BEBE), which plans to close its 168 outlets and sell solely online, and Urban Outfitters Inc. (Nasdaq: URBN), which said the very future of the retail sector is in doubt.
But you never hear about two retailers closing stores - Home Depot Co. (NYSE: HD) and Lowe's Cos. Inc. (NYSE: LOW).
They're riding the strength of the $700 billion global home services market.
Today, I want to tell you about a tech firm that made a key buyout in this bulletproof sector - and why the move could put money in your pocket.
A Genius Acquisition
One of the reasons why home services - that is, the local market of electricians, plumbers, landscapers, dog walkers, and other labor - is so hot right now has to do with a broad national trend.
The demand for new homes is growing faster than supply, so many would-be buyers are staying put and fixing up their homes - or hiring people to do so.
Wall Street clearly sees the upside here. On May 3, shares of digital media company IAC/InterActiveCorp (Nasdaq: IAC) jumped 14% when it announced a buyout in this space.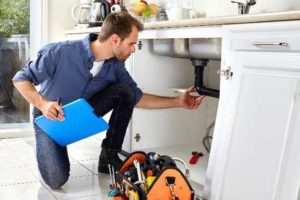 To bulk up a portfolio that already includes HomeAdvisor and extend its sector dominance, IAC is buying Angie's List Inc. (Nasdaq: ANGI). The deal should close later this year, and the merged home services firm will be called ANGI Homeservices Inc.
The founders of Angie's List were quick to grasp how the Internet could provide a great matching service between homeowners and plumbers, electricians, house painters, general contractors, etc.
It's been quite a ride for investors in Angie's List. The firm went public in late 2011 and, within a couple of years, saw its stock soar as its list of home-repair contractors were in great demand.
But growing pains led to rising losses, pushing shares down 80% from their peak. A more recent shift to make some of its network free of charge has helped restore growth.
Yet this is a business that needs scale. And on its current path, it's hard to see how Angie's List would ever post robust profits.
Investors clearly see the need for scale - the kind of scale IAC can provide. IAC's move to buy Angie's List pushed shares of the target firm up by 40%.
Synergies Galore
But it wasn't this merger alone that made the stock soar. Instead, it's the fact that IAC now has a de facto stranglehold on the online market for home services listings.
Even before this deal closes, IAC's HomeAdvisor division has been on a tear. Sales have been growing at a 30% average yearly clip, thanks to what are known as "network effects."
As more contractors have signed on, it has made the platform even more appealing to consumers in search of choice. With a growing roster of consumers, home services professionals find the platform to be too important to ignore.
In 2014, the average repair pro got seven requests for jobs from HomeAdvisor. That figure has now nearly doubled. The move to join forces with Angie's List will keep that figure moving higher.
On a combined basis, IAC will match more than 200,000 home services pros with more than 14 million homeowners.
The firms are targeting a massive market. Home-repair projects account for more than $400 billion in spending in the United States each year and another $300 billion in Europe.
HomeAdvisor has just 3% of the market today, but the Angie's List purchase kicks off a push to capture a far bigger slice.
In addition, the home-repair market is actually underestimated. The consumer audience is about to swell much larger.
You see, millennials now make up the fastest-growing cohort of new homebuyers.
Not only do these younger homebuyers show twice the preference for shopping for services online, but they are less skilled in home repair than their parents.
HomeAdvisor has been the industry pacesetter here. It has invested in the most advanced tech tools, such as Instant Booking, Instant Connect, and other ease-of-use features. Users of Angie's List will soon enjoy those features as well.
Also, HomeAdvisor has a more proven knack of wringing out profits. In just the past six quarters, adjusted earnings have surged more than 150%, thanks to growing scale economies.
The linking with Angie's List combined with stated plans to eliminate more than $100 million in overlapping costs move this firm's profit profile into a far higher gear.
Dating and Other Services
Beyond HomeAdvisor, IAC controls a host of other high-value niches. Launched in 1986, it has focused on business models that make even more sense on the Internet.
IAC's Match.com is the clear leader in the online dating space, with more than 5.5 million paying subscribers. That's 25% of the market. It also owns Tinder, the fastest-growing online dating app.
The firm's Vimeo streaming service now has nearly 800,000 subscribers. It's become the "Netflix" of the personalized video market.
IAC is also making smart investments in online ticketing, time-share exchanges, travel, lending, and other forms of e-commerce. All these efforts have helped sales to nearly double from $1.6 billion in 2010 to a recent $3.1 billion.
Profits from all these have fed a steady string of stock buybacks, cutting the share count by more than 40% since 2008. Fewer shares with higher profits are a formula for stock gains.
Two Ways to Profit
We have two main ways to play the global home services trend.
[mmpazkzone name="in-story" network="9794" site="307044" id="137008" type="4"]
First, investors can make a pure play in the home services market by buying shares in ANGI Homeservices when it begins trading in the fourth quarter.
As a guide, shares of Angie's List trade at $11.60, and the firm is valued at $689 million.
Second, you can profit from that move and get all the digital sales and growth that IAC has to offer. After all, IAC will own most of the shares in ANGI and will control the stock's voting rights.
IAC trades at roughly $104, and the firm is valued at $8.8 billion.
In other words, you can make a foundational play in IAC. Then, for a fraction of that stock's price, add the pure play as a great "special situation" holding to juice your portfolio.
That's two high-tech ways to get on the road to wealth.
Turn a Small Stake into a Fortune: A new earth-shattering government announcement could completely change the legalization of marijuana – forever. In fact, thanks to this historic legislation, tiny pot stocks trading for under $5 are getting set to double, triple, or quadruple. In an exclusive interview with Money Morning, pot stock expert Michael Robinson shares all the good news – including details on five tiny weed stocks that could potentially turn a small stake into $100,000. Click here to continue.
The post Your High-Tech Entry into the Bulletproof Home Services Market appeared first on Strategic Tech Investor.
About the Author
Michael A. Robinson is a 36-year Silicon Valley veteran and one of the top tech and biotech financial analysts working today. That's because, as a consultant, senior adviser, and board member for Silicon Valley venture capital firms, Michael enjoys privileged access to pioneering CEOs, scientists, and high-profile players. And he brings this entire world of Silicon Valley "insiders" right to you...
He was one of five people involved in early meetings for the $160 billion "cloud" computing phenomenon.
He was there as Lee Iacocca and Roger Smith, the CEOs of Chrysler and GM, led the robotics revolution that saved the U.S. automotive industry.
As cyber-security was becoming a focus of national security, Michael was with Dave DeWalt, the CEO of McAfee, right before Intel acquired his company for $7.8 billion.
This all means the entire world is constantly seeking Michael's insight.
In addition to being a regular guest and panelist on CNBC and Fox Business, he is also a Pulitzer Prize-nominated writer and reporter. His first book Overdrawn: The Bailout of American Savings warned people about the coming financial collapse - years before the word "bailout" became a household word.
Silicon Valley defense publications vie for his analysis. He's worked for Defense Media Network and Signal Magazine, as well as The New York Times, American Enterprise, and The Wall Street Journal.
And even with decades of experience, Michael believes there has never been a moment in time quite like this.
Right now, medical breakthroughs that once took years to develop are moving at a record speed. And that means we are going to see highly lucrative biotech investment opportunities come in fast and furious.
To help you navigate the historic opportunity in biotech, Michael launched the Bio-Tech Profit Alliance.
His other publications include: Strategic Tech Investor, The Nova-X Report, Bio-Technology Profit Alliance and Nexus-9 Network.