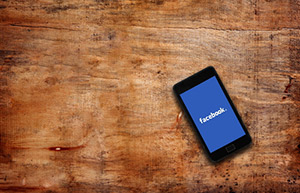 Facebook stock is down more than 8.6% in the last month, even despite a 2.36% gain to $117.72 this morning (Tuesday). While many investors are panicking about the Facebook stock price drop, we remain bullish on Facebook stock.
In fact, we are taking advantage of the dip as a buying opportunity.
Before we get into our bullish outlook for Facebook Inc. (Nasdaq: FB) stock, here's a closer look at why Facebook stock is down this month...
Why Facebook Stock Is Down Despite Strong Numbers
Since Donald Trump won the White House on Nov. 8, Facebook stock and the entire technology sector have experienced their worst performance in seven years. The major fear among investors is that Trump's trade and immigration policies will mean lower earnings for these multinational tech firms.
Still, the sharp sell-off in Facebook and other tech stocks is a head scratcher. The industry is one that would normally benefit from a rising economy -- which many investors expect under Trump.
Don't Miss: Are you doing everything you can to grow your retirement nest egg? You can start today with our top 5 money-making investment reports - they're absolutely free...
However, tech stocks (the biggest group in the S&P 500 Index) have shed 3.1% over the last four days. In comparison, the broad-based benchmark is higher by 4.2% over the same time.
Some analysts blame the recent drop in tech stocks on concerns over what Trump's trade and immigration policies will mean for the industry's profits and revenues. Others point the finger at industry rotation.
Campaign retaliation from Hillary Clinton supporters has also been cited.
There has been some talk that untrue stories on Facebook affected the results of the presidential election. Facebook founder and CEO Mark Zuckerberg denied the allegations, adding it's a "pretty crazy idea" to think that people would be influenced by fake news on Facebook.
In a Facebook post, Zuckerberg acknowledged the backlash. He said he takes such questions seriously. Zuckerberg added that Facebook has a responsibility to try to prevent bogus stories from spreading.
The CEO went on to say that 99% of the stories and other content posted on Facebook is real.
"Only a small amount is fake new and hoaxes," he said. "The hoaxes that do exist are not limited to one partisan view, or even to politics." That means it is "extremely unlikely" that fake news stories altered election results in one direction or the other.
Still, the direction of the Facebook stock price over the last several weeks has clearly been influenced by the election. But Facebook has long thrived with and without any kind of political agenda.
And the world's largest social media company will continue to create pioneering new products and services regardless of who sits in the Oval Office.
That's why the current retreat from Facebook and the steep decline in its stock price is overdone. And that's why we view the recent drop in the Facebook stock price as a buying opportunity.
In fact, we've recently found five major catalysts that could send the Facebook stock price to $250 per share...
Follow us on Twitter @moneymorning and like us on Facebook.
Related Articles: