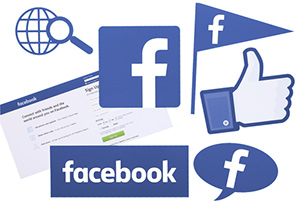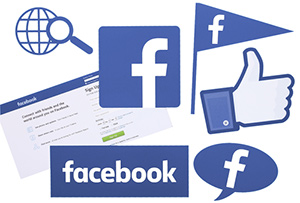 Workplace by Facebook launched on Oct. 10, and it's the newest catalyst that will help drive the FB stock price to $250 per share by 2020.
Originally titled "Facebook at Work," Workplace is a business communication platform that allows companies to communicate more effectively.
Before we get to our FB stock price target of $250 per share, we wanted to make sure our readers knew everything there is to know about Workplace.
Here's more on Workplace by Facebook...
What Is Workplace by Facebook?
Facebook Workplace is part of the growing sector of company collaboration tools.
For example, the startup "Slack" launched in August 2013 and allows companies to create chat rooms organized by topic, direct messaging, and searchable content like files and conversations.
According to Fortune, Slack had annual recurring revenue of $64 million as of February.
But Facebook has an advantage over Slack that can help the FB stock price climb: It already has 1.71 billion monthly active users (MAUs).
And Money Morning Director of Tech & Venture Capital Michael Robinson is not deterred by the crowded field.
"I think it's a smart value-added move to build more revenue off its amazing client base with what could be a sticky and high-margin app," Robinson told me today.
"Yes, the field is crowded with competition for this kind of workplace place communications tool with firms like Microsoft, Jive, and Slack. So, at the very least this is a great defensive play that may turn the tide in its direction," Robinson said.
Trending News: The Only Tech Investing Indicators That Matter Today
Unlike your personal account, your Facebook Workplace account is only visible to people in your company. Workplace can be used on mobile devices or the web, and it allows companies and groups to:
Share group discussions
Create personalized News Feeds for employees and group members
Use voice and video calling through the app and on the web
This helps companies cut down on travel expenses from meetings, collaborate in real time, and quickly share important information.
But of course, the big question is how much will Facebook's Workplace cost...
How Much Does Workplace by Facebook Cost?
New companies can get a free three-month trial. And if your company is a nonprofit or educational institution, it's completely free.
After the free three-month trial, this is the price breakdown for Workplace:
$3 per monthly active user, up to 1,000 users
$2 per monthly active user, for 1,001 to 10,000 users
$1 per monthly active user, for 10,001+ users
According to Facebook, there are no long-term contracts for Workplace.
This an appealing pricing model for larger companies, because they pay less when more than 1,000 employees use Workplace.
Now that you know everything there is to know about Workplace by Facebook, here's how the new communication platform will help the FB stock price climb to $250 per share...
How the FB Stock Price Will Climb to $250