By ALEXANDER BIRD, Associate Editor, Money Morning • June 27, 2018
---
Urgent Update from Bill Patalon: Based on every track record I've seen published today, I'm the world's greatest stock picker. My method may be the only way in history to turn a small sum into $100,000 without batting an eye… and it has nothing to do with options, reinvested dividends, annuities, certificates, bonds, or futures. In fact, I'll show you how a small amount of money could have turned into a fortune – over and over again – buying straight-up stocks. Click here to learn more now.
---
Dear Reader,
When you invest in penny stocks, you have the opportunity to own stocks with spectacular growth potential with very little initial investment.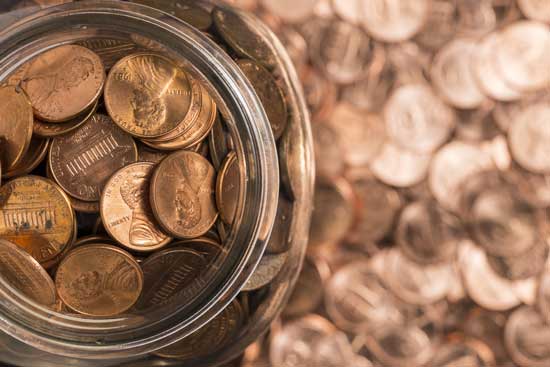 Just look at Renren Inc. (NYSE: RENN), last week's top performing penny stock. Last week, Renren stock jumped over 100% after it revealed that Morgan Stanley Inc. (NYSE: MS) holds a significant stake in the Chinese social networking service.
Renren closed the week at $2.36 – a 158% gain over Monday's opening price. Renren's strong gains are exciting, but they're already in the books. After we look at this week's top penny stocks to watch, we'll show you one with even better potential.
We're talking 471% potential gains…
| | | |
| --- | --- | --- |
| Penny Stock | Current Share Price | Last Week's Gain |
| Renren Inc. (NYSE: RENN) | $2.50 | 158.64% |
| Astrotech Corp. (Nasdaq: ASTC) | $4.17 | 132.80% |
| Xenetic Biosciences Inc. (Nasdaq: XBIO) | $5.58 | 71.95% |
| Nordic American Tanker Shipping Ltd. (NYSE: NAT) | $2.73 | 38.43% |
| United States Antimony Corp. (NYSE: UAMY) | $0.49 | 36.47% |
| Soeno Therapeutics Inc. (Nasdaq: SLNO) | $2.65 | 33.05% |
| Fibrocell Science Inc. (Nasdaq: FCSC) | $3.16 | 31.36% |
| Teekay Tankers Ltd. (NYSE: TNK) | $1.30 | 29.70% |
| Neovasc Inc. (Nasdaq: NVCN) | $0.04 | 27.30% |
| Actinium Pharmaceuticals Inc. (OTCMKTS: ATNM) | $0.24 | 25.98% |
While the gains of last week's top penny stocks are exciting, investors who know where to look can unlock even bigger gains…
In fact, Money Morning Executive Editor Bill Patalon recently identified a small cap that's on the verge of entering an incredibly lucrative market – a market that's estimated to top $60 billion globally by 2022.
And that's a very conservative estimate.
According to Bill, "technology giants like Apple and Microsoft are making huge multimillion-dollar investments in this space while defense contractors and the U.S. Military are using this market's technology to give soldiers a competitive 'advantage at sea, land, and air.'"
Want to Make Money? Here's how you could have made $100,000 starting with a small amount of money… rolling stocks over and over again. Click here for more about this proven investing method.
Bill's method has pinpointed a single company at the center of this industry – a 95-year-old technology and research firm based right here in the United States – just north of San Jose in California.
This firm has developed a technology that Bill is 100% convinced will change the way the world "sees" things.
This technology is not only game-changing – it's life-changing…
And the firm just inked four major deals with major players.
One is a partnership with China Mobile to assist with the rollout of a new network-service technology to over 588 million Chinese consumers by the end of 2019.
Another is with a U.S.–based semiconductor manufacturer that deals in aerospace and defense.
Yet another was for the $455 million acquisition of communications-business elements of the fifth-largest defense firm in the U.K.
And the fourth is the biggest of all – a deal with the U.S. Department of Defense (DoD).
The firm was just awarded a $26 million, three-year deal with the DoD to use its proprietary technology to test its telecom systems.
All four of these deals just happened within a few months of each other. And all four pretty much guarantee one thing
This firms' technology is set to affect hundreds of millions of consumers – and its revenue is potentially about to explode.
Assuming this firm will follow its industry's average growth and snag a larger share of the DoD market in 2019, I believe revenue could surge from $0.8 billion to $4.533 billion.
That's a 466.62% revenue increase.
And early investors could start reaping huge fortunes – not years from now – but in the months, weeks, or even days ahead.
Most Investors Believe This Great Lie (Don't Be One of Them)
There's an old market adage that tells us "you can't time the market."
And most individual investors believe it – believe it in their hearts.
They believe there are only two kinds of markets – a bull market where stocks go up and a bear market where stocks go down.
You make money in a bull market, the thinking goes, and you lose money in a bear market.
According to this line of reasoning, "timing the market" means you're either "in" stocks – or are out and on the sidelines. And if you get that "timing" wrong – you're going to get hosed.
Well, here's the thing: This bit of "wisdom" is one of the biggest lies the professional-investing crowd has foisted off on Main Street investors.
And it could cost you millions.
Instead, there's a simple way for you to outsmart Wall Street at its own game – and capitalize on the ability to be nimble and fast-acting. If you follow this method, you could soon find yourself running circles around the mega-investment banks.