Global stock markets tanked today (Thursday), prompting new fears of a stock market crash in 2016.
And Money Morning Capital Wave Strategist Shah Gilani just released a new prediction for the Dow Jones following this week's market events. But before we get to his stock market prediction, here's what's prompting new 2016 stock market crash fears.
The three biggest reasons global stocks fell Thursday were:
Cautious sentiment from the U.S. Federal Reserve
Another plunge in bank stocks
A further slide in oil prices
Just after noon, the Dow Jones Industrial Average was down 335 points, or 2.23%, at 15,599. The S&P 500 was off 1.9% at 1,816.01. The Nasdaq was down 1.36% at 4,226.83. The three indexes are now down 10.8%, 11.1%, and 15.6%, respectively, year to date.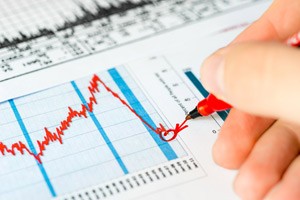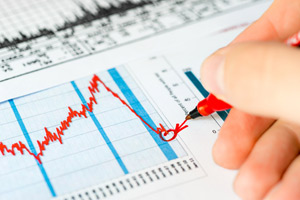 But it wasn't just U.S. markets that caused the stock market crash panic today. International markets were also dropping...
Opening for the first time this week after Lunar New Year, Hong Kong's Hang Seng Index dropped 3.9% to close at 18,545.80.
European shares plummeted Thursday, too. Germany's DAX dropped 2.5%, France's CAC 40 gave back 3.5%, and Britain's FTSE 100 was lower by 2.3%. Markets in China, Taiwan, and Japan were closed for a holiday.
Gold prices, meanwhile, climbed as much as 3.6% to $1,240.90 an ounce Thursday. That marked the yellow metal's highest level since February 2015.
Federal Reserve Chairwoman Janet Yellen is partly blamed for today's stock market sell-off...
Speaking before the U.S. Senate committee Thursday, Yellen highlighted risks to growth and inflation. Her comments stoked concerns that after years of uneven growth, the U.S. economy is becoming more vulnerable to the global slowdown.
Global markets tumbled overnight in reaction.
Worried about a long period of low inflation, Sweden's central bank on Thursday cut its key interest to a record low of -0.50% from -0.35%. And the bank didn't rule out further action.
European bank stocks declined 4.7% Thursday. The sector is down about 28% this year thanks to uncertainty about interest rates, nonperforming loans, and chaos in emerging markets. Many investors are now worried that Europe is headed for a systemic banking crisis.
With global markets in a free fall and investors panicking about a stock market crash in 2016, here's how low our expert says you can expect the Dow Jones Industrial Average to drop...
Is a Stock Market Crash Coming in 2016?
In his regular appearance on FOX Business News yesterday, Gilani said investors should expect the Dow Jones to fall even farther in 2016...
Gilani, who has correctly called this recent and ongoing rout in stocks, says we are like a "rudderless ship" right now.
At some point, Gilani said, investors will be looking at the bargains and values that are out there. Yet he added that he doesn't think we are anywhere close to a bottom...
"I think it's a good deal lower," Gilani said. "Investors are looking for a capitulation in order to get back in and to feel safe the bottom has been made so they can get back in. Until that happens, they will just be nibbling here and there. There won't be a strong conviction to hold onto positions."
So how low will the Dow go?
"I think we're going back down and testing the 15,400 range," Gilani said. "On the upside, if we don't get to 16,500 and maintain that level, we are going right back down very quickly. Right now, the low is in the 15,400 range."
"It's got to hold that and we've got to get some good economic news, globally as well as domestically," he continued. "A 0.7% GDP growth rate is no good. Otherwise the markets are just skittish."
The prediction is concerning, but Money Morning experts put together an entire investing guide for market conditions like this. It will help you protect your money, and even profit, when the markets are falling...
Stay informed on what's going on in the markets by following us on Twitter @moneymorning or liking us on Facebook.
Related Articles: