Announcements from the Facebook Inc. (Nasdaq: FB) F8 developer conference today in San Francisco (Wednesday) amplified the company's recent focus on mobile - and in particular efforts to monetize mobile.
Such a strategy is just what investors have wanted to see, and it will serve as a powerful catalyst for Facebook stock.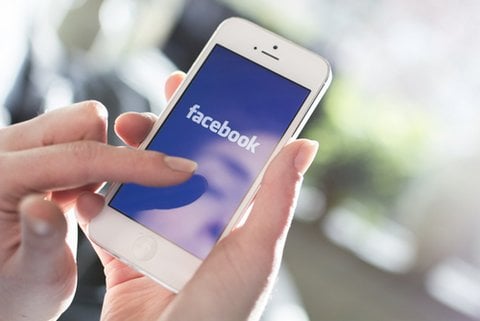 Just about the entire F8 conference is focused on mobile, with the three themes being "build, grow, and monetize."
A focus on mobile is what has turned Facebook around and gotten it past its rocky IPO. For FB investors, all is forgiven: the Facebook stock price is up 110% over the past 12 months.
The company's mobile efforts were also apparent in last week's stellar earnings report. The Menlo Park, Calif.-based company reported revenue of $2.5 billion, a 72% increase in revenue from the same period a year ago, with mobile ads making up 59% of Facebook's total ad revenue. Net income was $642 million, handily beating expectations of $613 million.
But today's big announcement - a mobile ad network - will take Facebook's mobile strategy to a whole new level.
Called the Facebook Audience Network (FAN), it will harness the trove of personal data it has on its 1.28 billion members to help advertisers target audiences in mobile ads outside of Facebook.
This is great for Facebook for several reasons. For one thing, FAN will not put any more ads in the feeds of Facebook users, already a bone of contention. The ads will appear in other apps.
It also means that revenue from FAN will be in addition to the ads it shows on its own site, which is why it figures to boost Facebook stock.
Facebook started experimenting with a mobile ad network back in 2012, but it used existing ad networks with which Facebook had to share revenue.
The margins on that system were too thin, however. So in late 2013 Facebook decided to build its own mobile ad network that dealt directly with the advertisers and publishers of the apps that host the ads, ensuring FB could keep more revenue for itself.
FAN has tremendous potential to fatten Facebook's earnings over time. It's a product advertisers are bound to love; all that personal information stored on Facebook's servers will make the service extremely effective.
Let's take a closer look at how this potential will help FB stock...
How FAN Will Boost Facebook (Nasdaq: FB) Stock
Facebook is making its big move into the mobile ad market at just the right time.
Mobile advertising revenue in the United States alone more than doubled from $4.36 billion in 2012 to $9.6 billion in 2013, according to eMarketer.com. It is expected to rise to $14.97 billion this year and rise to $35.62 billion by 2017, when it will surpass desktop ad revenue.
And while Facebook won't be alone - Twitter (NYSE: TWTR) announced its own mobile ad network last week - it has some of the best data out there. In time, FAN could even challenge Google Inc.'s (Nasdaq: GOOG, GOOGL) AdMob network.
"[Mobile ad networks] are already feeling that pinch," eMarketer analyst Cathy Boyle told Digiday,pointing to the data power of the social networks. "The whole mobile ad pool is getting bigger, but in terms of share, [networks are] going to have more trouble getting a piece."
Boyle said she sees the mobile ad market of the future as a three-horse race between Google, Facebook, and Twitter, with other networks fighting over the scraps.
That means Facebook will end up with a hefty chunk of what in a few years will be a $35 billion a year market. A 25% market share would haul more than $2.1 billion in revenue per quarter, just a bit less than the total revenue Facebook reported last week.
Imagine what that could do for Facebook stock.
And that doesn't factor in the impact of Facebook's other business strategies, particularly its recent string of high-profile acquisitions.
"The key here is that Facebook has clearly figured out the mobile strategy thing. It's an ad-revenue-generating juggernaut," Money Morning Capital Wave Strategist Shah Gilani said. "It's only going to grow its own 'ecosystem' and start generating a lot of cash. The future is bright, very bright for Facebook. Longer term, I think this is a big one."
Do you think Facebook has proven its ability to earn profits? What do you think of its mobile ad strategy? Let us know on Twitter @moneymorning or Facebook.
Facebook is moving rapidly on several fronts. Another big part of the company's strategy is mobile payments. Here's why Facebook is moving into e-money...
Related Articles: