Every year I asked our team of experts here at Money Map Press to share their best investment ideas for the 12 months to come.
And not surprisingly, this once-a-year bonus has become one of our most highly sought after and anticipated reports of the year. After all the recommendations have delivered 10 triple-digit gains for Private Briefing subscribers. Including an under the radar mobile security firm that reached peak gains of 416%... and a unique commodity opportunity that soared as much as 142% last year.
Now, we're back with a new list of recommendations for the best investment in 2014. And this time our team has found their most explosive opportunities yet…
I talked to each of our in-house gurus - including Chief Investment Strategist Keith Fitz-Gerald, renowned oil and energy expert Dr. Kent Moors, Technology and Venture Capitalist Specialist Michael A. Robinson - and asked each for their single-best investment idea for this year.
You can get all the picks in our just-released investing analysis, "The Seven Investments You Have to Make in 2014, including: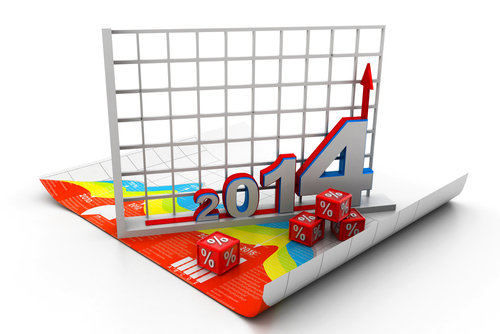 A highly specialized techology designer piling up billions in Pentagon contracts for complex satellite communications gear, spy drones and electronic surveillance systems – an easy double by Spring.
A Silicon Valley "first-mover" pioneer who is about to "bang it big" on it's latest digital video technology set to revolutionize television, gaming, smartphones, tablets, you name it....
A tiny biotech creating highly advanced (yet fast to market) synthetic vaccines with aimed at eradicating respiratory viruses, rabies, malaria and HIV. Four of their clinical trial milestones are coming due any day now – any of which could ignite a triple-digit rally.
And the best stock-market "crash insurance" you'll find in the face of Washington's political skirmishing.
Plus three more picks… each about to make paradigm-shifting moves that could send their stocks soaring.
Editor's Note: This investment report is free to all Private Briefing subscribers. If you belong to Private Briefing, just visit your subscriber dashboard. You can find the "Seven Best Investments for 2014" listed under "Your Promised Reports."
The Team Behind Our "Best Investments for 2014"
Our top-notch team of experts includes:
Chief Investment Strategist Keith Fitz-Gerald.
Renowned oil & energy expert Dr. Kent Moors.
Expert small cap trader, Sid Riggs
Former hedge fund manager Shah Gilani.
Commodities specialist Peter Krauth.
Silicon Valley based technology expert, Michael A. Robinson.
Robert Hsu, editor of the Permanent Wealth Investor advisory service.
I'm proud to say that since we launched Private Briefing, we've given readers a chance to capitalize on over 66 winners, including 40 for triple or double-digit  gains, including peak gains of.
628% on Celldex Therapeutics
406% on Pharmacyclics
212% on Galapagos
216% on Crosstex Energy
145% on Pentair
107% on CNH Global..
And that's just to name a few
Don't miss their next crop of winners the best of which are included in our report. To get your copy of "The 7 Best Investments You Have to Make in 2014," click here.
Join the conversation. Click here to jump to comments…
About the Author
Before he moved into the investment-research business in 2005, William (Bill) Patalon III spent 22 years as an award-winning financial reporter, columnist, and editor. Today he is the Executive Editor and Senior Research Analyst for Money Morning at Money Map Press.