After over four decades, it looks like America is getting back into the oil export business again.
For the first time since the 1970s, Washington has opened the door to sending more U.S. crude oil abroad.
Of course, the United States has been exporting oil products for some time now.
In fact, America is now the largest exporter of products like gasoline, low sulfur heating oil, and diesel fuel in the world.
But until now, companies were hamstrung when it came to the raw material itself.
Of course, there have been a few exceptions. Very heavy California crude, which has to be sold at a deep discount and for which there is not a ready domestic market, has received some permissions to export. In addition, a few tolling programs - in which the raw material is exported out and finished products are imported back in - have been allowed.
But for the lion's share of what is pumped out of the ground at American fields, the domestic market has long been the only option.
This change in policy promises to open up new opportunities for investors...
U.S. Crude Oil Exports: A Major Reversal in Policy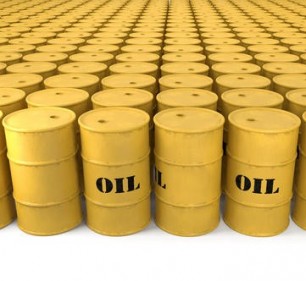 Late Tuesday evening, the U.S. Department of Commerce announced that it would allow exports of ultra-light oil (essentially condensate after very minimal processing) by two companies - Pioneer Natural Resources Co. (NYSE: PXD) and Enterprise Products Partners LP (NYSE: EPD).
Both requested the exports from production at tight/shale oil plays in the Eagle Ford basin of South Texas.
As volumes go, this is a very small step. But it is a major change in policy (despite what the Commerce Department was trying to tell everybody yesterday). And that means other companies are certain to follow suit.
Earlier this year, Continental Resources Inc. (NYSE: CLR) Chief Executive Officer Harold Hamm said he expected an opening for across-the-board crude oil exports. And CLR just happens to be the largest producer in the Bakken.
After yesterday's announcement, we've now learned export permissions will certainly be granted on an ad hoc basis. These changes are now set to begin in August, marking the end to a restriction that was initiated for national security reasons during the Arab Oil Embargo of 1973.
Of course, some U.S. companies have already found a way to get around this restriction. It involves boiling the oil to take out some of the more easily separated gases in order to "stabilize" the crude.
As such, the oil has been initially "processed" without actually being refined. But the result is enough to qualify as an "oil product," which puts it in a category that is regularly exported.
Here's what this important development means for energy investors...
Join the conversation. Click here to jump to comments…
About the Author
Dr. Kent Moors is an internationally recognized expert in oil and natural gas policy, risk assessment, and emerging market economic development. He serves as an advisor to many U.S. governors and foreign governments. Kent details his latest global travels in his free Oil & Energy Investor e-letter. He makes specific investment recommendations in his newsletter, the Energy Advantage. For more active investors, he issues shorter-term trades in his Energy Inner Circle.