It seems strange given the strides that Bitcoin has made over the past year, but there still is no official, regulated Bitcoin exchange in the United States.
But that is going to change very soon – probably within the next few months. And with a full slate of contenders, we're likely to see several Bitcoin exchanges operating in the United States by the end of the year – most or all of them based in New York.
As it is now, people can buy Bitcoin from services like Coinbase and Bitpay, but they conduct no trading. Those companies then need to buy bitcoins from the overseas exchanges like Bitstamp.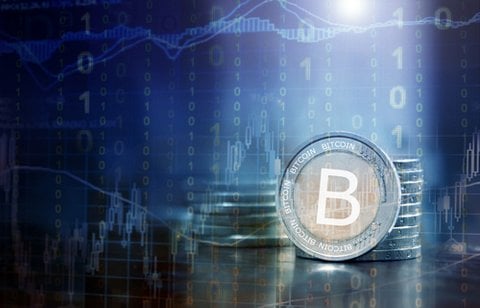 So while it's not difficult to buy Bitcoin in the United States, having at least one U.S.-based, blessed-by-regulators Bitcoin exchange will open new doors for the digital currency.
The biggest benefit is that it will give many Wall Street players – who have until now been watching from the sidelines – the green light to jump in.
"There's a huge class of investors who will not get in until they can do it in a safe way, where their clients are protected," Jesse Powell, co-founder and chief executive officer (CEO) of Payward, which operates the Kraken digital currency trading platform, told Institutional Investor.
And interest from Wall Street will not only speed broader adoption of Bitcoin, but it will drive the Bitcoin price much, much higher.
The starting gun for the first U.S. Bitcoin exchange was actually fired in March when the superintendent of the New York Department of Financial Services (NYDFS), Ben Lawsky, announced his agency would be taking applications for a fully regulated New York-based exchange.
In that announcement, Lawsky also said his agency "intends to propose that regulatory framework no later than the end of the second quarter of 2014."
The second quarter ends Monday, so we should be getting the NYDFS's eagerly awaited guidelines for a Bitcoin exchange early next week.
And shortly afterward we could see applications from as many as half a dozen entities seeking to become the first official U.S. bitcoin exchange.
Here's a look at the groups in the running…