Just try buying a house or renting an apartment these days without visiting the websites of Zillow Inc. (Nasdaq: Z) or Trulia Inc. (Nasdaq: TRLA).
Eighty-three million visitors checked in on Zillow in June, while 54 million visited Trulia – without much overlap between the two.
It's one heck of a business opportunity. And that's why Zillow and Trulia late last month agreed to merge in a $3.5 billion deal that creates the world's biggest real estate player on the web.
As big as that blockbuster was, however, it's still not enough to lock down the market.
In a recent survey of potential home buyers, the National Association of Realtors trade group found that 74% were planning to use the Internet to search for a new house. And according to the media analysts at Borrell Associates, from September 2012 to September 2013, more than half of all real estate advertising, or $13 billion, was spent online – and at that level, real estate is the No. 1 spender in online advertising.
The bottom line: There's still plenty of room for a host of online real estate specialists – especially for players that offer services the Zillow/Trulia cartel doesn't have.
We've identified the perfect challenger. In fact, we told you about it three months before the merger.
We believe this stock is still good for a near-term pop of 48%. And today we're going to show you who it is, and how to profit…
The Landlord's Best Friend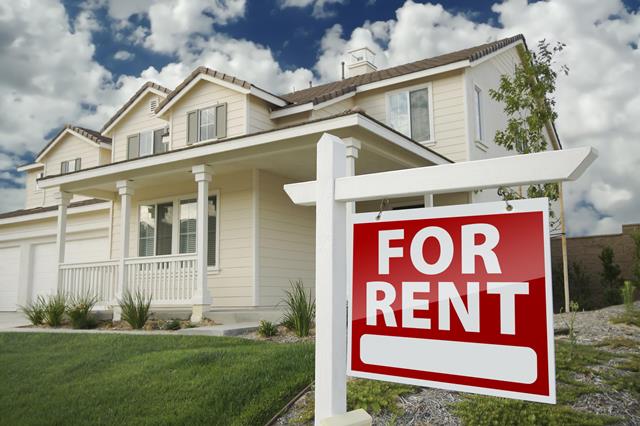 Rental inflation is another big factor in the web's growing role in real estate.
Just look at the stats. For the 12 months ended June 30, U.S. rents rose an average of 5.4%. And several big cities saw double-digit increases; San Francisco had a 14.7% increase, while Fort Worth, Texas, saw a 15.7% increase.
In the meantime, the American Apartment Owners Association trade group says the national apartment occupancy rate is now nearly 95%.
That tight market means renters are frantically turning to the web for leads. And landlords can afford to be far more selective when choosing tenants.
In an inflationary seller's market, landlords have every incentive to conduct extensive background checks on potential tenants.
Here's the best company to fulfill that need – and how to profit from it…
Join the conversation. Click here to jump to comments…
About the Author
Michael A. Robinson is a 35-year Silicon Valley veteran and one of the top technology financial analysts working today. He regularly delivers winning trade recommendations to the Members of his monthly tech investing newsletter, Nova-X Report, and small-cap tech service, Radical Technology Profits. In the past two years alone, his subscribers have seen over 100 double- and triple-digit gains from his recommendations.
As a consultant, senior adviser, and board member for Silicon Valley venture capital firms, Michael enjoys privileged access to pioneering CEOs and high-profile industry insiders. In fact, he was one of five people involved in early meetings for the $160 billion "cloud" computing phenomenon. And he was there as Lee Iacocca and Roger Smith, the CEOs of Chrysler and GM, led the robotics revolution that saved the U.S. automotive industry.
In addition to being a regular guest and panelist on CNBC and Fox Business Network, Michael is also a Pulitzer Prize-nominated writer and reporter. His first book, "Overdrawn: The Bailout of American Savings" warned people about the coming financial collapse - years before "bailout" became a household word.
You can follow Michael's tech insight and product updates for free with his Strategic Tech Investor newsletter.