Today I want to show you a company that has just made one of the smartest acquisitions of the year, as its share price climbs to reflect this deal's potential.
The company is among the best in an industry that's often overlooked, but offers incredible profit opportunities for those who know how to invest.
I'm talking about fleet and fuel management.
You see, most 18-wheelers have a fuel capacity of 200 to 300 gallons, and with gas and diesel costing $3.40/gallon and up, long-haul truck drivers are regularly shelling out $1,000 and more to fill up.
And the fleets of business and government vans, box trucks, and cars that clog our streets are spending millions of dollars on gas every day, too.
Tracking and controlling all this is unimaginably complex for the owners of these fleets. Further, the temptation for drivers (or gas station cashiers) to siphon off some of these billions for themselves must be enormous.
Therefore, the profit potential for firms that can help fleet owners cut costs and deter theft is also vast.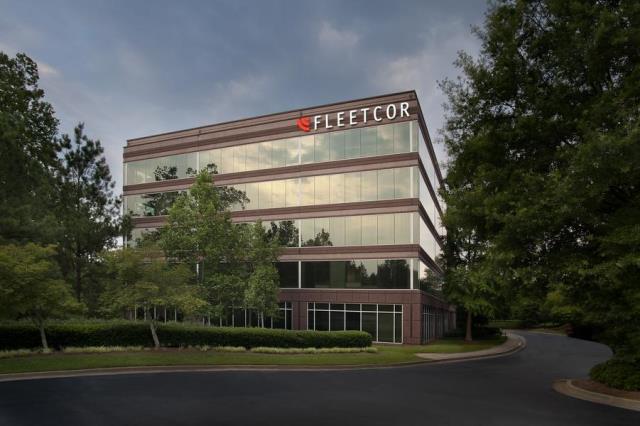 One of the best companies in this business is FleetCor Technologies Inc. (NYSE: FLT) – and it just got substantially better thanks to a very strategic acquisition. Investors loved the deal, and FLT stock skyrocketed 9.2% in one day on news of the acquisition – and has revved up another 5% since then.
If you followed my advice when I first recommended FleetCor back in May 2013, then you were there first – and you're sitting on gains of 90%+.
I'm always telling you folks that mergers and acquisitions are some of the best ways to spark a company's growth and its share price… and here's proof.
FleetCor Technologies (NYSE: FLT) Is Making All the Right Moves
When I reintroduced you to FleetCorback in March, I told you that this digital-payments company was "making all the right moves."
And that was well before this latest deal. On Aug. 12, FleetCor announced that it had picked up corporate card company Comdata in a $3.45 billion deal. The acquisition puts FleetCor in several new and growing business lines, including healthcare payments and virtual cards.
The Comdata deal dramatically raises FleetCor's heft. It brings in 20,000 customers who make about $54 billion in payments annually with Comdata's products.
However, those virtual cards are the most intriguing part of this deal, and here's why.
Join the conversation. Click here to jump to comments…
About the Author
Michael A. Robinson is one of the top financial analysts working today. His book "Overdrawn: The Bailout of American Savings" was a prescient look at the anatomy of the nation's S&L crisis, long before the word "bailout" became part of our daily lexicon. He's a Pulitzer Prize-nominated writer and reporter, lauded by the Columbia Journalism Review for his aggressive style. His 30-year track record as a leading tech analyst has garnered him rave reviews, too. Today he is the editor of the monthly tech investing newsletter Nova-X Report as well as Radical Technology Profits, where he covers truly radical technologies – ones that have the power to sweep across the globe and change the very fabric of our lives – and profit opportunities they give rise to. He also explores "what's next" in the tech investing world at Strategic Tech Investor.