The Alibaba roadshow kicked off this week as Alibaba Group Holding Ltd. (NYSE: BABA) officials began the final sales pitch for Alibaba stock ahead of the company's massive IPO.
According to Reuters, more than 300 salespeople from Alibaba's six underwriting firms gathered at Citigroup Inc.'s (NYSE: C) offices in Manhattan yesterday (Monday), where Alibaba officials made an initial presentation.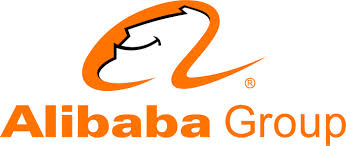 Later in the day, hundreds of hedge funds, mutual funds, and other investors attended an Alibaba IPO presentation at the Waldorf Astoria hotel in New York. Today, similar presentations will take place at the Four Seasons hotel in Boston.
The roadshow presentations are the primary way for Alibaba and the underwriters to sell Alibaba stock to institutional investors prior to the stock's debut. Alibaba officials have reportedly been dedicating much of the presentation to a question-and-answer period, and most questions have dealt with Alibaba's corporate structure and growth plans.
After trips to New York and Boston, the Alibaba roadshow will be making stops in Baltimore, Denver, San Francisco, and Los Angeles. International destinations are said to include Hong Kong, Singapore, and London.
The company set a price range last week of $60 to $66 for its shares, which valued the company at roughly $155 billion. At the high end of the price range, the Alibaba IPO would raise $21.1 billion. However, the company said the Alibaba IPO price could climb as high as $24.3 billion if the underwriters buy additional shares following the offering.
Through the offering, Alibaba will be selling roughly 123 million of the total 320 million shares. Founder Jack Ma, Vice Chairman Joe Tsai, and Yahoo! Inc. (Nasdaq: YHOO) will be selling the remaining shares.
Previously, the largest IPO held on U.S. soil was Visa Inc.'s (NYSE: V) $19.65 billion deal from 2008. The largest IPO in world history was that of the Agricultural Bank of China Ltd., which raised $22 billion in 2010. Alibaba could easily surpass both.
According to The Wall Street Journal, the presentations are expected to end on Sept. 18, and Alibaba would announce a final price for its shares that evening. Alibaba stock would then begin trading on the New York Stock Exchange on Friday, Sept. 19.
Now that the BABA stock debut could be just eight trading days away, here are the three most important facts for investors to know now...
Three Things to Know As Alibaba Roadshow Continues