The Alibaba IPO price is heading higher, as company officials have upped the price range for Alibaba shares to $66 to $68. Alibaba Group Holding Ltd. (NYSE: BABA) officials had originally set a price range of $60 to $66 per share.
A Reuters report today (Monday) said that the Alibaba IPO has seen "overwhelming" investor demand.
Alibaba launched the roadshow portion of its IPO process last Monday. Through the roadshow, company officials have presented to institutional investors in cities around the country. According to Reuters' sources, Alibaba sold enough shares in the first two days of the roadshow to cover the entire deal.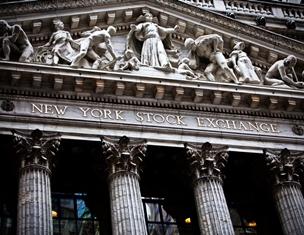 "Demand has been overwhelming since the launch," the unnamed source told Reuters. "Increasing the price range was already on the cards from the beginning."
Last week, Alibaba announced that it would be selling 320.1 million American depositary shares. If Alibaba shares are priced at the top end of the range, the company will raise roughly $21.8 billion.
However, the company originally said it expects to raise as much as $24.3 billion depending on how many shares the deal's underwriters buy following the IPO. That total could push $25 billion now that the Alibaba IPO price has been raised.
Currently, the largest IPO on record is the $22 billion deal the Agricultural Bank of China Ltd. held in 2010. Visa Inc. (NYSE: V) holds the record for largest ever U.S. IPO, having raised $19.65 billion in 2008.
"There was so much demand in the first two days, it's reasonable to raise the price range slightly," Arete Research Service LLP analyst Li Muzhi told Bloomberg. "The company might want to not be too aggressive on pricing so it can still have some upside after the listing."
Alibaba is expected to announce the final price for its shares on the evening of Thursday, Sept. 18. Alibaba stock is expected to begin trading on the New York Stock Exchange on the morning of Friday, Sept. 19.
Editor's Note: You can start profiting from the Alibaba IPO NOW, days before Alibaba stock hits the market. The best news about this looming deal is that it has created a major profit opportunity that most investors haven't yet noticed...
In fact, this could be your one and only chance to make the kind of gains normally reserved for the high-net-worth investors and bankers. You can learn more about this Alibaba profit opportunity here.
Join the conversation on Twitter @moneymorning and @KyleAndersonMM using #Alibaba.
Related Articles: