Here's where investors looking for where to buy Alibaba (NYSE: BABA) stock should look...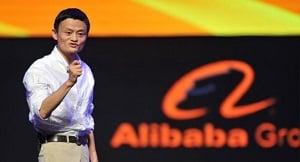 For U.S. investors hoping to get in on the action and profit directly from the IPO, the deadline to call your broker and place orders for allotted shares was 4 p.m. EST on Wednesday, Sept. 16.
But fortunately, for those who missed that opportunity, there is still a way to play the Alibaba IPO...
In a special "research alert" to his Strike Force subscribers yesterday, Money Morning's Chief Investment Strategist Keith Fitz-Gerald outlined a strategy for playing the Alibaba IPO that's designed to maximize profits and minimize (as much as possible with a wild new offering) disconcerting whipsawing.
"Admittedly, grabbing onto Alibaba is going to be a lot like grabbing a tiger by the tail," Fitz-Gerald explained. "But this is a trade that's worth making. The trick will be to hang on while not getting clawed."
But be prepared for a potentially wild ride. According to Fitz-Gerald, "we could see anything on that first day of trading ranging from a 5% decline to a 30% increase. The former is a possibility, but I think there's so much demand for shares that a 30% pop in price may prove conservative when the closing bell clangs Friday afternoon."
As wild as that sounds, he believes the long payoff will more than offset any near-term discomfort.
Editor's Note: Many investors are hoping to cash in on the Alibaba IPO by making the "obvious" move. But there's another way. I'm talking about a unique "backdoor" company that most people have never heard of before. Our research shows you can reap huge profits on this play right now - before BABA stock starts trading. Go here to learn more.