The Tesla stock price was trading at $252 per share today, a 14% drop from the all-time high of $291.42 that it hit less than three weeks ago on Sept. 4.
And while that has many investors worried about the direction of the Tesla Motors Inc. (Nasdaq: TSLA) stock price, this recent pullback has actually created an excellent buying opportunity for those looking to get a piece of TSLA.  
First, a look at what pushed TSLA down recently...
Tesla Motors stock dropped 9.1% on Sept. 15 after analysts from Morgan Stanley (NYSE: MS) cautioned investors, writing "do not expect the stock to appreciate so consistently and one-directionally from here."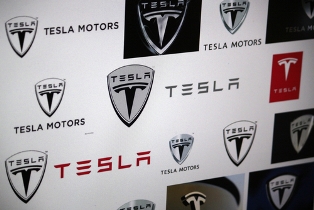 Monday, analysts from JPMorgan Chase & Co. (NYSE: JPM) issued a similar warning saying that the company's stock is overvalued based on the number of vehicles it will be delivering in the fourth quarter of 2015.
But the case with TSLA stock has always been the company's long-term potential.
As we've been telling you for months at Money Morning, TSLA's short-term performance will be volatile. The stock moves more drastically than others depending on day-to-day news stories. That's because Tesla is a leader in the electric-vehicle industry, which is viewed as revolutionary by supporters and as impractical by detractors. When news breaks that supports either side of the argument, the stock sees huge price swings.
Instead, Tesla stock is a great long-term play for investors with the time and patience to wait for the company's massive plans to be realized. According to Money Morning's Chief Investment Strategist Keith Fitz-Gerald, there are two major reasons the Tesla stock price will climb dramatically in the months and years to come...
Why the Tesla Stock Price Will Rebound
The first reason Fitz-Gerald is bullish on TSLA stock is the company's new Gigafactory.
Earlier this month, Chief Executive Officer Elon Musk announced that the massive battery plant will be built in Nevada, and the company will be receiving $1.3 billion in tax breaks from the state through a comprehensive tax incentive package.
Tesla's current timeline calls for construction to begin on the Gigafactory by the end of 2014. The plant is expected to be operational by 2017, and reach maximum output capacity by 2020. The final goal for the Tesla Gigafactory is to be able to supply power for more than 500,000 vehicles annually.
"The announced plans for what Tesla is calling a Gigafactory mean that the company is pouring resources into slashing battery costs like never before," Fitz-Gerald said. "This 10 million square-foot factory will have a price tag of $5 billion... hefty, you might say, for a company whose earnings were less than half that in 2013."
"But the juice is worth the squeeze. That's because the Gigafactory will be a pioneer in mass production of cost-effective and high-quality battery packs that will give Tesla an even deeper competitive edge over its competitors going forward. It's going to be the largest lithium-ion battery manufacturing plant in the world."
But the Gigafactory won't be the main driver of the Tesla stock price from here...