Some investors continue to chase one "Ebola stock" after another, hoping to profit from the company that successfully finds a cure for the disease.
But these investors are doing it wrong. Instead of finding sound investments, they're just chasing headlines.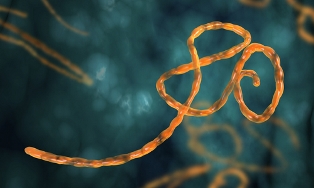 Here are a few examples:
On Oct. 8, shares of "Ebola stock" Chimerix Inc. (Nasdaq: CMRX) tanked 22.2% in less than an hour following news that the first U.S. Ebola patient passed away in Dallas. The company's experimental drug was being used to treat the patient.
Tekmira Pharmaceuticals Corp. (Nasdaq: TKMR) is also conducting Ebola research. Its stock climbed to nearly $30 on Oct. 3. Just four trading sessions later, the stock was down to $20.75. That's a loss of 30.6% in less than a week.
This is a trend that Money Morning's Chief Investment Strategist Keith Fitz-Gerald has watched for months.
"The market is driving up Ebola vaccine stocks on nothing more than media hype - and then dropping them back down" Fitz-Gerald said. "Many of the experimental drug companies that might be working on an Ebola cure are being knocked around Wall Street like so many Ping-Pong balls."
That's why Fitz-Gerald recommended a different type of medical tech stock.
It's a company that's a good investment regardless of the outbreak. The Ebola crisis has simply acted as a catalyst for the share price.
"Even without an outbreak, this is a good, solid strategic medical play that will benefit from such long-term trends as the increasing sophistication of healthcare therapies, global growth, and the modernization of medical sectors in markets throughout the world," Fitz-Gerald said.
Take a look ...
The Best Medical Stock to Buy Now