Stocks to watch for Thursday, Oct. 23, 2014: Q3 earnings season is just getting started. But already the S&P 500 Index looks on track to post Q3 earnings growth of 5.1% year over year (YOY). That's up from 4.5% before numbers starting rolling in, according to FactSet.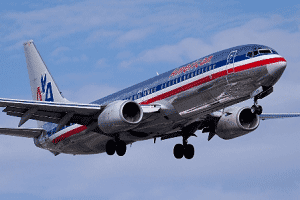 Several airlines report earnings Thursday. American Airlines Group Inc. (Nasdaq: AAL), United Continental Holdings Inc. (NYSE: UAL), Southwest Airlines Co. (NYSE:  LUV), Alaska Air Group Inc. (NYSE: ALK), and JetBlue Airways Corp. (Nasdaq: JBLU) all post results today.
Analysts expect top U.S. carrier American Airlines to show earnings growth of 10% to 12%, with earnings per share (EPS) of $1.63. United is seen nearly doubling EPS to $2.68. Southwest, the largest discount airline, is projected to boost EPS to $0.53. All are forecast to produce higher revenue.
Today's hot stocks to watch also include a couple of tech heavyweights, a key automaker, a pair of drug giants, and more.
Eight Hot Stocks to Watch Thursday
Hot Stocks to Watch No. 1: Amazon.com Inc. (Nasdaq: AMZN) reports Q3 results after the close. Analysts expect the online e-commerce giant to post an EPS loss of $0.74, up from a $0.09 per share loss in the same quarter a year ago. Loss estimates have grown dramatically from $0.08 in late June, after AMZN in July projected a Q3 operating loss of $410 million to $810 million. Revenue, however, is seen rising to $20.8 billion from $17.1 billion, according to FactSet. That's in-line with AMZN's forecast of $19.7 billion to $21.5 billion. Investors will be listening to how AMZN's new purchases and initiatives have been performing. Over the summer, AMZN bought video streaming site Twitch for some $1 billion. It also unveiled AMZN Local Register, aimed at small businesses and mobile payments. Plus, AMZN expanded its same-day delivery service. Shares are down 21% year to date.
Hot Stocks to Watch No. 2: Microsoft Corp. (NYSE: MSFT) will post Q3 numbers after the closing bell. Expectations are for the tech behemoth to report EPS of $0.49, down from $0.62 in the same quarter a year ago. Whisper numbers are for EPS of $0.50. Revenue is forecast to come in at $22.01 billion, a 19% YOY increase. Under Chief Executive Officer Satya Nadella, MSFT has placed a keen focus on the mobile and cloud markets. Investors will be listening for updates on both shifts. The company also plans to launch a smartwatch soon, so an update on a debut date is expected. Shares are up 20% year to date.