There's a 76.2% chance that the U.S. Senate will change hands today – and if it does, that's good news for certain tech stocks.
Now, the prediction about the Senate isn't my own – it comes from Nate Silver, an eerily accurate, tech-centric election forecaster.
Silver burst on the national political scene in 2008 with an elaborate computer model that showed Barack Obama winning in a landslide. And he was on the money in 2012, too, predicting almost exactly how much Mitt Romney would lose by.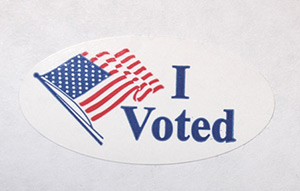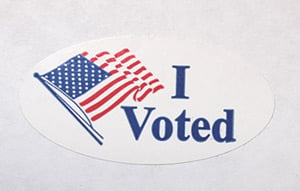 This Republican surge is good news for tech investors if they want to profit from the big changes brewing in Washington.
So that's why I'm telling you now about three tech stocks that will dominate if the Senate turns Republican after the polls close tonight…
Focus on the Facts
Technology is, by definition, apolitical. After all, a smartphone doesn't know if you're a Democrat, a Republican, or an independent. It either works well or it doesn't.
But here's why I'm talking about politics today.
Political change almost always means winners and losers. And my job is to help you make money in any environment.
First off, however, we can't let our own political passions mislead us. That's something I've learned personally during my 30+ years as a technology investor.
If your hatred for Ronald Reagan in the 1980s or Obama in the 2010s kept you on the sidelines as an investor, you missed two huge bull markets.
Silver's work is so admirable not only because of its focus on the facts, but also due to the complex methodology he employs to get the most accurate predictions. He shares those forecasts at FiveThirtyEight.com, where he is editor in chief.
Silver has formerly worked with The New York Times and the polling firm Rasmussen Reports. But he's now with ESPN.
That new affiliation with the sports broadcaster is appropriate, because he got his start in sabermetrics, empirical baseball statistics analysis. Think Moneyball.
In the political world, Silver already has the equivalent of two perfect games. In 2008, his model correctly called 49 out of 50 states. He missed only Indiana, which Obama captured by just 0.1%.
Then in 2012, he did even better. He correctly forecast 50 out of 50 states. The night before the election, he saw momentum shifting to President Obama in Florida and made the correct call.
Given Silver's impressive track record, I'm going to assume he's right this year. So, let's take a look at three stocks that will do well during a change in Washington's political atmosphere.
Join the conversation. Click here to jump to comments…
About the Author
Michael A. Robinson is one of the top financial analysts working today. His book "Overdrawn: The Bailout of American Savings" was a prescient look at the anatomy of the nation's S&L crisis, long before the word "bailout" became part of our daily lexicon. He's a Pulitzer Prize-nominated writer and reporter, lauded by the Columbia Journalism Review for his aggressive style. His 30-year track record as a leading tech analyst has garnered him rave reviews, too. Today he is the editor of the monthly tech investing newsletter Nova-X Report as well as Radical Technology Profits, where he covers truly radical technologies – ones that have the power to sweep across the globe and change the very fabric of our lives – and profit opportunities they give rise to. He also explores "what's next" in the tech investing world at Strategic Tech Investor.