On Oct. 15, I told you that the best time to cash out of the market is… never.
And just four days later, The Wall Street Journal ran an investing column that came to the same basic conclusion.
Citing an "enormous body of academic research," the Journal concluded investors should always have some money in stocks.
There's just one problem. A Wall Street money manager quoted in the column said that investors should likewise make sure they have exposure to emerging markets.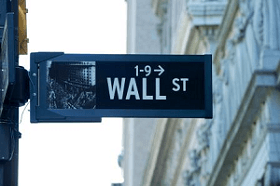 When I read that statement, I was floored. This may be the worst investment advice Wall Street ever gave.
Here's why…
Two Reasons Why Wall Street Couldn't Be More Wrong
First, the one sector you should always be in on is high tech. Second, emerging markets have largely been a money trap for investors over the past two years.
So today I want to talk to you about a much better way to not only crush emerging market returns – that's easy – but also blow away the overall market.
Don't get me wrong. Of course, tech investors can make money overseas – if they are very selective and work long hours to find high-quality firms.
But to seek broad exposure to emerging markets is a horrible idea. No, the Journal didn't say this explicitly, but it implied that average investors ought to consider offshore exchange-traded funds (ETFs).
To test that "theory," I looked up a few ETFs focused on emerging markets. And what I found disturbed me.
Just look at iShares MSCI Emerging Markets (NYSE Arca: EEM). It's a diversified ETF that gives investors broad overseas exposure. On paper, it sounds promising, because emerging markets often have faster-growing economies than here in the United States.
Straight up, EEM is a flat-out loser. Over the past two years, it's lost 1.5% of its value. Compare that to a 36.5% gain for the Standard & Poor's 500 Index over the same period.
Then there's the Vanguard FTSE Emerging Markets ETF (NYSE Arca: VWO), which is down more than 1% over the last two years. And the Schwab Emerging Markets Equity ETF (NYSE Arca: SCHE) is at breakeven.
Let me see if I got this right. These fund managers managed to lose money during an historic bull market?
Don't let Wall Street steer you wrong – here's where you should invest your money instead…
Join the conversation. Click here to jump to comments…
About the Author
Michael A. Robinson is one of the top financial analysts working today. His book "Overdrawn: The Bailout of American Savings" was a prescient look at the anatomy of the nation's S&L crisis, long before the word "bailout" became part of our daily lexicon. He's a Pulitzer Prize-nominated writer and reporter, lauded by the Columbia Journalism Review for his aggressive style. His 30-year track record as a leading tech analyst has garnered him rave reviews, too. Today he is the editor of the monthly tech investing newsletter Nova-X Report as well as Radical Technology Profits, where he covers truly radical technologies – ones that have the power to sweep across the globe and change the very fabric of our lives – and profit opportunities they give rise to. He also explores "what's next" in the tech investing world at Strategic Tech Investor.