The European Parliament voted Nov. 27 to "unbundle" Google Inc.'s (Nasdaq: GOOG, GOOGL) search engine from its other commercial services.
The passed mandate is largely symbolic. Unbundling Google would mean forcing it to break up – a power that rests solely with the EU. But the vote increases pressure on the EU to act against Google.
And that has speculators asking, "Will Google break up in 2015?"
Money Morning Chief Investment Strategist Keith Fitz-Gerald – a seasoned market analyst with 33 years of experience – says it's time. He has long followed the potential antitrust issue Google faces in both European and American markets.
"I have maintained for several years that this course of action was likely," Fitz-Gerald said Dec. 2. "I believe that we'll see a move by Q3 2015 at the latest."
Not only that, he thinks American regulators will ultimately follow suit sometime after Europe breaks up Google's operations overseas.
Here are the events that point to a likely Google break up in 2015…
Flashpoints Signal a Google Breakup in Europe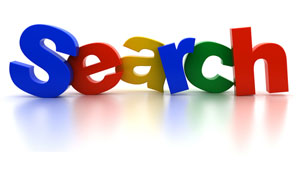 Google's search service currently makes up 90% of all Web searches in Europe. It's no surprise that kind of dominance has drawn antitrust claims.
"It's a monopoly. It's killing our technology businesses," said parliament member Ramon Tremosa, who co-authored the passed resolution. He complains that Google search results are ranked based on what's best for Google – not the user. His Nov. 27 motion demanded an end to "Google's illegal and discriminatory treatment."
But the real fight to diminish Google's marketshare began back in 2010. That's when a flood of antitrust claims racked up against the internet search king. Competitors like Microsoft Corp. (Nasdaq: MSFT) and Yelp Inc. (NYSE: YELP) backed some of the complainants. Big European press publishers also joined the fight against Google.
After a four-year investigation by the European Commission (the executive body of the EU), Google was finally able to settle the claims in February.
The European Commission (EC) determined Google illegally used its search monopoly in Europe to massage search results. The EC found that the company promoted Google services, hid competitor services, and misled consumers.
Google settled by offering a fairer array of search results. For instance, should Google Shopping show up as a top search result, the company would also feature three rival services in top results.
But the settlement didn't stick.
In September, the EC reopened the matter after complaints from GOOG competitors that the settlement didn't go far enough. They allege search results are still largely discriminatory.
So while last week's European Parliament vote to unbundle Google was purely symbolic on paper, it will surely weigh on the EC in context.
The EC has never exercised its break-up power before. But the European Parliament has never taken the step to ask for a break up before.
"The Nov. 27 parliament vote was really interesting because it speaks to two things," Fitz-Gerald said. "One, the growing perception that America dominates the world's Internet. And two, the decades-old phobia that America dominates all industries. That's coming into play here – this move isn't necessarily about Google, as much as it's about European tech firms figuring out how to compete in this space."
Google has said it continues to work with the EU to resolve antitrust matters, but had no specific comment on the Nov. 27 vote.
Meanwhile, across the Atlantic, U.S. lawmakers also face pressure to break up GOOG …