Stocks to watch the week of Dec. 15, 2014: Last week's stock market rout left the Dow Jones reeling. The blue-chip benchmark suffered its biggest one-week decline since September 2011.
But don't rule out a Santa Claus rally just yet.
Some weakness in early December isn't unusual. In fact, the recent declines are pretty typical for December, according to Bespoke Investment Group. "It isn't until the second half of the month when the typical seasonal December strength kicks into gear," Bespoke says.
"When the second week of December has traded lower, the following week closed higher by 0.97% with a 79.17% win rate since 1970," according to technical analyst Chad Gassaway.
So you see, odds are still good that markets will get a widely wished-for Santa Claus rally. Earnings this week from these eight stocks to watch might fuel a rally and keep the Grinch at bay.
Eight Stocks to Watch This Week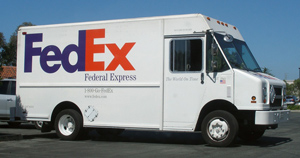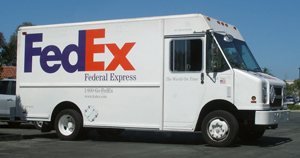 Hot Stocks to Watch No. 1: FedEx Corp. (NYSE: FDX) will post fiscal Q2 earnings at 7:30 a.m. Wednesday. Expectations are for earnings per share (EPS) of $2.18, up from $1.57 in the year-ago quarter. FedEx has successfully turned its core business around, recently reporting steady growth in overall demand for its global portfolio of delivery solutions. The world's No. 2 package delivery company remains focused on reducing costs amid challenging global economic conditions. FedEx Ground continues to generate strong profitability on growing customer demand. The company's outlook for the current holiday season is of particular interest. Shares are up 23.18% year to date.
Hot Stocks to Watch No. 2: Nike Corp. (NYSE: NKE) will release results after Thursday's close. Wall Street looks for the Dow component to post EPS of $0.70, up from $0.59 year over year (YOY). Bank of America said Wednesday NKE could perform well this holiday season thanks to its on-trend footwear and apparel offerings. BofA has a "Buy" rating and $110 price target on NKE. At $97.35, NKE shares have run up 24% year to date.
Hot Stocks to Watch No. 3: Oracle Corp. (NYSE: ORCL) will release fiscal Q2 numbers after Wednesday's close. Wall Street is looking for EPS of $0.69. Whisper numbers are for $0.71. Fiscal Q1 results for the software giant were somewhat soft, with EPS and revenue coming in a bit shy of estimates. While sales from new software licenses and hardware products declined YOY, cloud revenue registered robust growth. An update on the increasingly competitive cloud market will be of particular interest. Share are up 5.72% year to date.
Hot Stocks to Watch No. 4: FuelCell Energy Inc. (Nasdaq: FCEL) is expected to report an EPS loss of $0.02 when it posts results for the quarter ending October 2014 after Monday's close. That would be better than the $0.05 per share loss reported in the year-ago quarter. The Danbury, Conn.-based company is a global leader in clean, efficient, and alternative fuel cells, a hot sector earlier this year. Lately FCEL shares have fallen sharply recently along with falling oil prices. Lower oil prices typically hurt fuel cell stocks, as cheaper oil makes alternative energy sources less attractive. Nonetheless, FuelCell is still plugging ahead with expansion plans to stimulate growth. Shares are up 11.35% year to date.
Hot Stocks to Watch No. 5: Darden Restaurants Inc. (NYSE: DRI) is on tap to post fiscal Q2 results Tuesday before the open. Wall Street is looking for EPS of $0.27. Whisper numbers have the restaurant chain missing EPS expectations by a penny. In September, the Orlando-based company reported a $19.3 million loss for its first fiscal quarter, compared with a profit of $42.2 million the previous year. In October, activist hedge fund Starboard Value won a nine-month battle to replace Darden's entire board in an effort to turn the flailing company around. Starboard had criticized the company for selling off the Red Lobster chain and lobbied instead for Darden to separate its real-estate assets. DRI shares are up 5.43% year to date.
[epom key="ddec3ef33420ef7c9964a4695c349764" redirect="" sourceid="" imported="false"]
Hot Stocks to Watch No. 6: Carnival Corp. (NYSE: CCL) will report Q3 results Wednesday before market open. Analysts expect the cruise ship operator to post EPS of $0.20, up from $0.04 in the same quarter a year ago. Carnival's reputation suffered amid a series of mishaps last year, including the Carnival Triumph's power outage in February that left passengers stranded for days at sea in foul conditions. That calamity triggered an abrupt sell-off in the cruise line sector. CCL shares sorely suffered following the misadventures, but have since recovered. Year to date, CCL shares are up 8.19%.
Hot Stocks to Watch No. 7: Rite Aid Corp. (NYSE: RAD) will post results for the period ending November 2014 Thursday morning. Expectations are for EPS of $0.06, down from $0.07 in the year-ago quarter. Goldman Sachs, however, is staying bullish on the drug retailer ahead of results. The firm earlier this month reiterated its "Buy/Attractive" rating on RAD, while maintaining a target price of $6.50. Goldman believes generic competition will benefit Rite Aid, which is in the midst of renovating its stores under the "Road to Wellness" program. The company has so far remodeled 31% of its stores and is still working on the remainder. Goldman Sachs estimates Rite Aid will remodel another 450 stores in FY2016. Shares are up 12.65% year to date.
Hot Stocks to Watch No. 8: BlackBerry Ltd. (Nasdaq: BBRY) posts fiscal Q3 results Friday morning. The beleaguered smartphone marker is expected to post an EPS loss of $0.05. The one-time smartphone champ has indeed fallen on hard times. But, things seem to be improving. Shares are up 36% year to date. The Canadian-based company hopes its new BlackBerry Passport, so named because its form matches the design of an actual passport, will be its ticket to profitability. Investors will want an update on Passport sales, as well as what else the company has in store as it aims to right itself.
Don't Miss Today's Top Story: On Dec. 10, the U.S. Second Circuit Court of Appeals overturned insider trading convictions of former hedge fund managers Todd Newman and Anthony Chiasson. Not only did the appeals court reverse the much-publicized guilty verdicts against the two traders, but its 28-page decision also effectively rewrites the meaning of insider trading. Here's how this will change trading forever...