Nearly two-thirds of the world's 946 billionaires made their fortunes from scratch. They relied on determination, ingenuity, and smarts. Some were able to prosper against odds like poverty, war, and oppression.
Here we gathered up five of the most amazing self-made billionaire stories. Each of these people had to overcome incredible disadvantages to make their fortunes...
5 Billionaires Who Overcame the Odds
No. 1: J.K. Rowling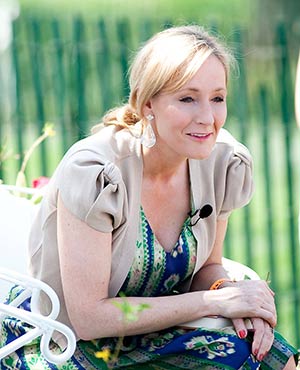 Joanne Rowling writes under the pen name "J.K. Rowling." It was her publishers' idea to use the initials. They thought young boys may not want to read books penned by a female author.
Rowling once lived on state benefits, the U.K.'s welfare equivalent. She lived on a friend's couch. When her young daughter took naps, Rowling would go to cafes to draft Harry Potter and the Philosopher's Stone (printed in the U.S. as Harry Potter and the Sorcerer's Stone).
The manuscript was rejected by publishers 12 times before a small press agreed to take it. You see, that publisher's eight-year-old daughter had responded enthusiastically to the first chapter.
After less than five years on state benefits, Rowling achieved millionaire status. Today, Rowling's net worth is $1 billion according to Forbes.
No. 2: Sergey Brin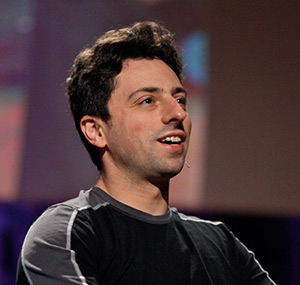 Google Inc. (Nasdaq: GOOG, GOOGL) co-founder Sergey Mikhaylovich Brin immigrated to the United States in 1979 at age six. Brin's family sought to escape Jewish persecution from a poverty-stricken, oppressive U.S.S.R.
Sergey's father, Michael, pushed the move. He attended a mathematics conference in Warsaw in 1977. There, Michael said he was able to "mingle freely with colleagues from the United States, France, England, and Germany and discovered that his intellectual brethren in the West were not 'monsters,'" according to 2007 interview with Moment Magazine.
Once in the U.S., Sergey earned a mathematics and computer science degree from the University of Maryland at College Park. Then he attended Stanford University for a doctorate in computer science. There he met Google co-founder Larry Page. In 1998, the young entrepreneurs operated Google from their dorm rooms. Brin's was the information hub, and Page's the business center. The two shelled out $15,000 on a terabyte of memory space to operate the then-small search engine. Comparatively, Google now stores several thousand terabytes of data.
An initial public offering (IPO) followed six years later on Aug. 19, 2004. Its success made Brin and Page billionaires. Today, Sergey Brin's estimated net worth is $27.3 billion.
Money Morning Members: Continue to find out what billionaire once walked on stilts and ate fire for extra cash...